Nvidia and its PC game developer partners are using Gamescom to showcase nine new ray tracing integrations in new AAA games. The titles being shown off with newfound graphical finery are; Minecraft RTX, Call of Duty: Modern Warfare, Control, Dying Light 2, Metro Exodus – The Two Colonels (DLC), Synced: Off-Planet, Cyberpunk 2077, Vampire: The Masquerade - Bloodlines 2 and Watch Dogs: Legion.
We have already reported upon Minecraft RTX, a ray tracing enhanced version of the world's bestselling video game. If Minecraft isn't your cup of tea there are plenty of other game styles and genres covered by the other eight RTX integrations being showcased at Gamescom over the next few days.
We already knew that Control, Cyberpunk 2077, Call of Duty: Modern Warfare, Watch Dogs: Legion, and Wolfenstein: Youngblood feature raytraced graphics and effects. Nvidia's GeForce blog has featured stories on these as and when the news came out. At Gamescom the developers are showing off some of these RTX On titles in action for the first time. However, there are a few titles whose support for raytracing is new; Dying Light 2, Metro Exodus – The Two Colonels (DLC), Synced: Off-Planet, and the aforementioned Minecraft RTX.
For Dying Light 2, Nvidia has shared the first screenshots. It has an interactive slider comparison graphic from the game available here.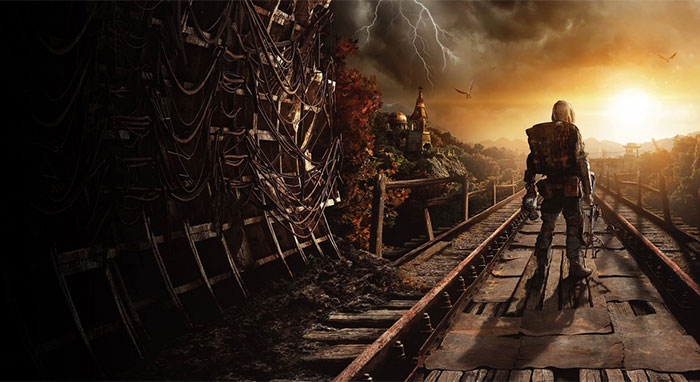 Metro Exodus – The Two Colonels (DLC) will arrive on 20th Aug. The original game had ray traced graphics so it isn't a surprise for its DLC to follow suit. In the DLC there is even more raytracing, and this time around it is applied to area lights, point lights and emissive lights, enhancing man-made lighting and other effects.
Synced: Off-Planet is a raytraced 50+ player PvPvE apocalypse survivor combat game from China's TenCent. The game can render ray-traced reflections and shadows on GeForce RTX PCs and laptops.
Developer: RTX isn't a priority

Nvidia is full of bluster about raytracing, and added some fine AAA titles added to the upcoming lineup of RTX On capable games. However, more than half of the above nine Gamecom showcase games were already known to be coming with raytracing effects.
Meanwhile, one of the first announced RTX tech games, Assetto Corsa Competizione (ACC), has had its Nvidia RTX support put on hold indefinitely, reports PCGamesN. The developers told official forum users the following:
"Our priority is to improve, optimise, and evolve all aspects of ACC," wrote staff member Aristotelis. "If after our long list of priorities the level of optimisation of the title, and the maturity of the technology, permits a full blown implementation of RTX, we will gladly explore the possibility, but as of now there is no reason to steal development resources and time for a very low frame rate implementation."