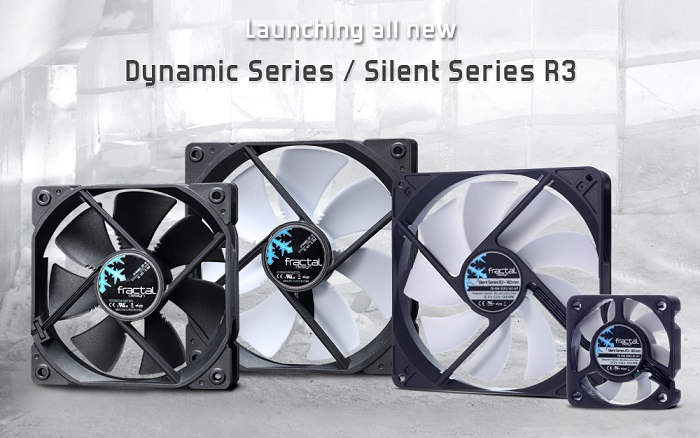 Renowned Swedish hardware firm Fractal Design is unveiling a variety of new cooling fans to extend the company's offerings. The new Silent Series R3 and Dynamic Series fans improve upon current Silent Series R2 fans and provide additional variety to system builders.
The Silent Series R3 targets mainstream buyers with a wide variety of size options at competitive pricing. Available in 40mm through 140mm options the Silent R3 fans make use of cost-effective rifle bearings. Close attention has been paid to the aesthetics with the use of a stealth black cable all the way from the 3pin connector to the motor to complement the white blades.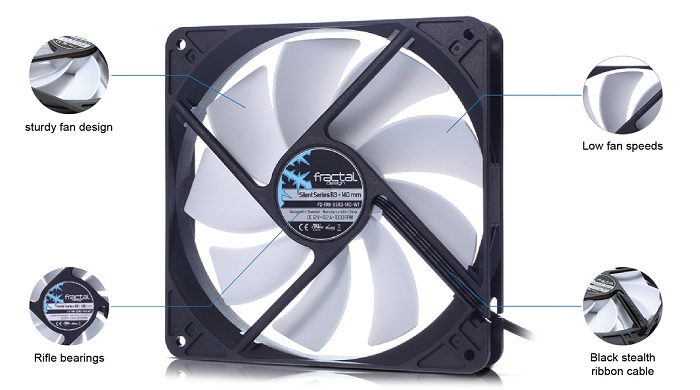 Fan speed on the Silent Series R3 is not PWM-controlled but the rated RPM performance of each fan is low enough to ensure quiet operation. 1,000 RPM for the 140mm model, 1200 RPM for the 120mm model and 1,500 RPM for the 92mm model. Noise output is below 22 dBA for all the permutations of the Silent Series R3.
The Dynamic Series aims for premium system builders with increased performance and a higher-quality hydraulic bearing. The variations on size are much more limited with only 120mm (GP-12) and 140mm (GP-14) models available in black or white. Fan speed is fixed to 1,000 RPM for the 140mm variant and 1,200 RPM for the 120mm variant with a 3pin connector. Noise is rated slightly lower with sub 19.5 dBA output for both models.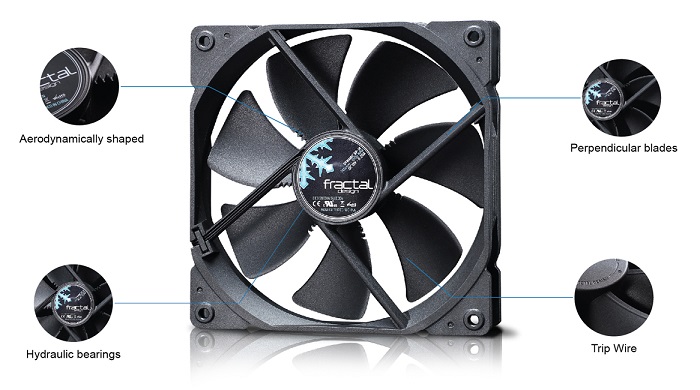 The design of the Dynamic Series fans has been tweaked for additional airflow and static pressure with less noise than Silent Series R3 counterparts. This is achieved through the deployment of blade notches, a trip wire to provide a micro-turbulent layer and perpendicular blades to the fan frame struts to reduce airflow noise.
Fractal Design's Silent Series R3 fans will retail for £6.99 ($7.99) and £7.99 ($9.99) for the 120mm and 140mm models while the Dynamic Series equivalents fetch £8.99 ($10.99) and £9.99 ($12.99), respectively. A cluster of smaller-size Silent Series R3 models are also available between £4.99 ($5.99) and £5.99 ($6.99) for consumers needing 40-92mm fans.