Gold plated water blocks... just what the girlfriend wants?


Looking like a solid fuel booster from the Shuttle, the Zalman Reserator 1 V2 towers over all else on the Zalman stand at Computex 2006. The Reserator 1 V2 uses Zalman's HCET (High Capacity Extrusion Technique) to give a more efficient heat exchange and cooling capability.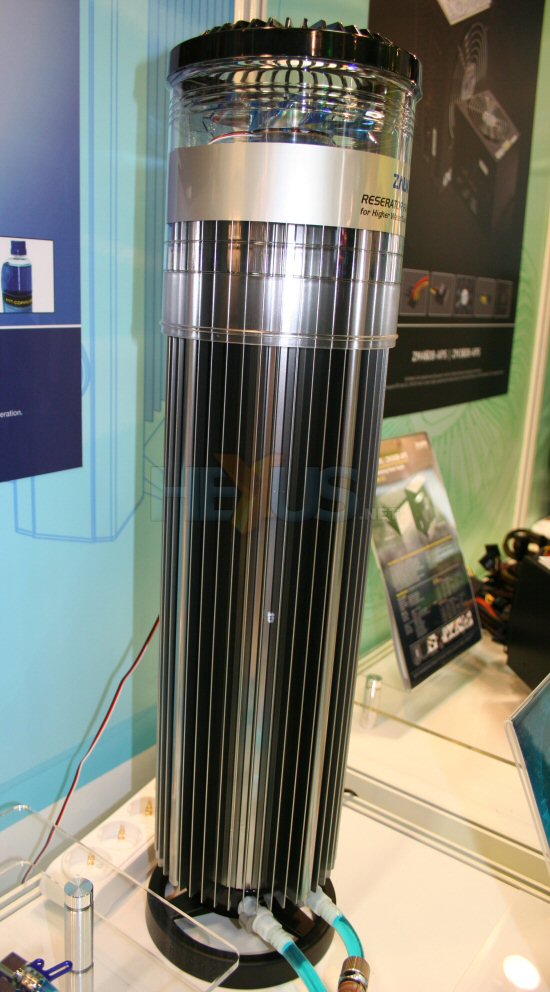 The Reserator 1 V2 combines the functions of a reservoir, radiator and pump into one bit of kit for ease of use and operation. Standing at a shade under 60cm and with a 2.5l capacity, the Reserator 1 V2 is a tasteful anodised black with a dissipation area of 1.274m². The system comes with custom coolant to maximise cooling and prevent corrosion.

Also on show were Zalman's range of water blocks. The ZM-WB4 Gold is, as the name suggests, a gold plated water block compatible with Intel Pentium 4 Socket 775 and 478 CPUs as well as AMD Sempron, AMD64, Athlon 64 Athlon 64 FX and Opteron CPUs (Sockets 754, 939, 940).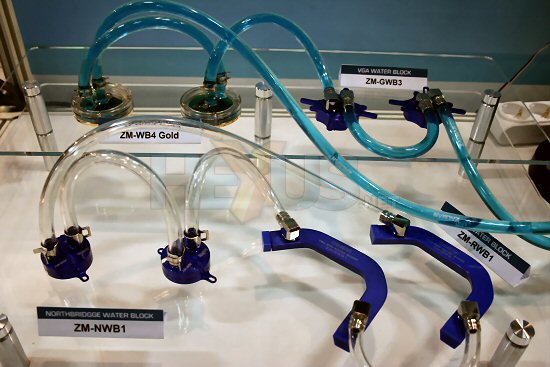 Also on show was the ZM-GWB3 VGA blocks, compatible with VGA cards that have mounting holes for heatsinks. For the Northbridge there was the ZM-NWB1 and you can even slap a water block on your RAM with the ZM-RWB1… and after you've got it all hooked up, stick a kettle on top of your Reserator 1 V2 for a well deserved cuppa!

Well actually, no, you can't. Because just when you've got all that hooked up, you'll probably find yourself looking at one of these… the Zalman Reserator 2 which, as you can see, is a total redesign of the Reserator…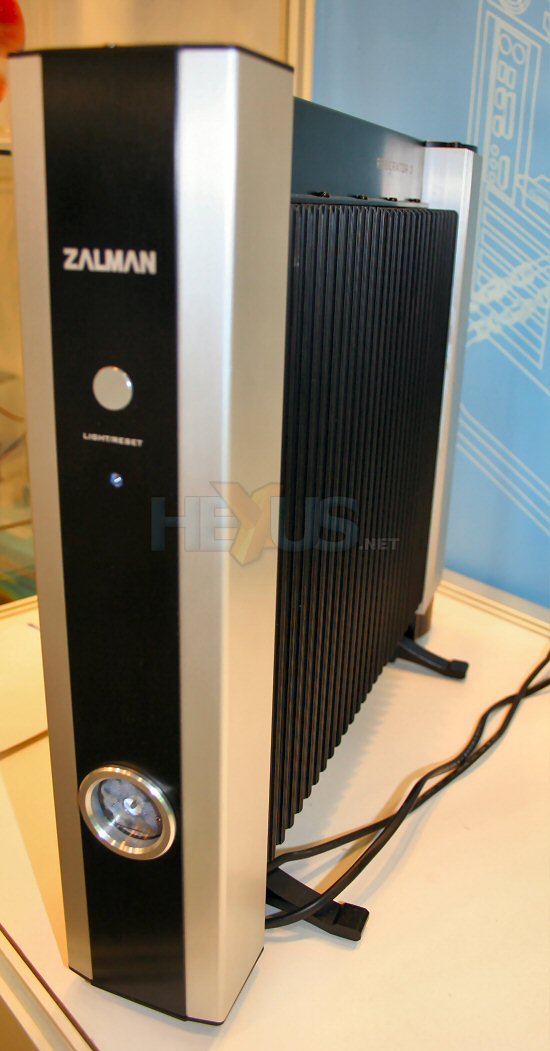 Compatible with the already released Northbridge and RAM water blocks, the Reserator 2 will come with redesigned CPU and VGA water blocks and it'll be connectable to your PC for automatic power control…

So time to make a choice… do you go for the obviously phallic Reserator 1 V2 or the distinctly bland and metrosexual Reserator 2?

I might plump for the Reserator 2, but only 'cos it looks good for drying my socks on…