It's from Zalman, it's a cooler and it fits AM2... simple, eh?


Well I reckon that Zalman need to learn a thing about naming as the CNPS9500 AM2 hardly rolls off the tongue, does it?

However, name aside, the CNPS9500 AM2 is Zalman's first AM2 cooler which just happens, according to the specs, be optimised for NVIDIA nForce as well. The CNPS9500 AM2 fits Dual Core Athlon 64 X2 (939), AMD Sempron and AMD 64 (754/939/940) CPUs.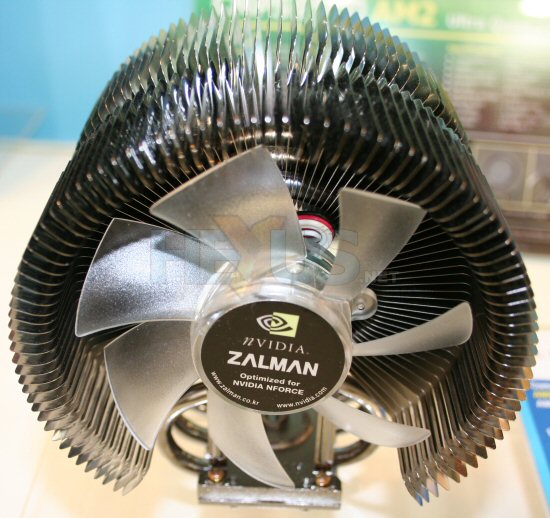 Featuring a pure copper heatsink, Zalman reckon the patented curved heatpipe design gives you the heat transfer rate of six pipes while using only three. And as a handy little extra, FAN MATE 2 is included for speed control to get the optimum noise/cooling ratio for your rig.