ZALMAN is giving AMD's partners another choice when it comes to cooling reference Radeon HD 5800-series cards.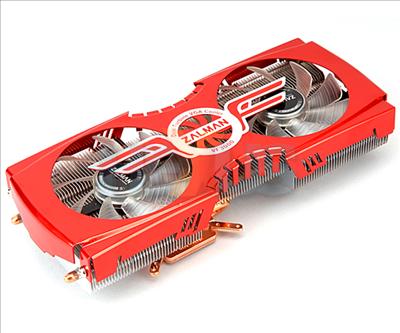 The just-announced VF3000A sports twin 92mm fans that spin between 1,300rpm and 2,500rpm, with a maximum noise level of 32dBA.

The cooler uses a copper heatsink allied to five copper heatpipes which are in turn connected to an array of aluminium fins.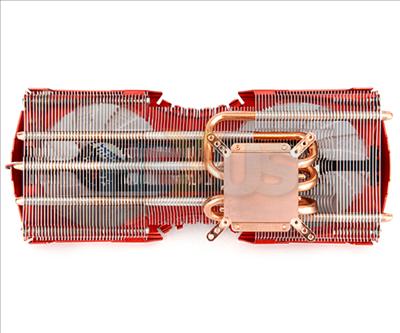 Downward pressure from the fans also cools the card's memory chips and power-regulation components, ZALMAN says.

It ships with the FAN MATE 2 fan-speed controller and is also supplied with the company's ZM-STG2M thermal grease.

The chunky cooler weighs in at 430g and will, clearly, take up two PCIe slots. No word on cooling performance or price as yet, though. More information here.