Phanteks has taken the wraps off its new PWHUB_02 universal fan controller. The device allows for full control of up to 8x fans (or more with optional splitter cables) and operability with both 3-pin(DC) and 4-pin(PWM) type fans. Phanteks touts the device as offering "simple and easy," controls with users being able to tweak their fans manually and via automatic motherboard sensor synchronisation.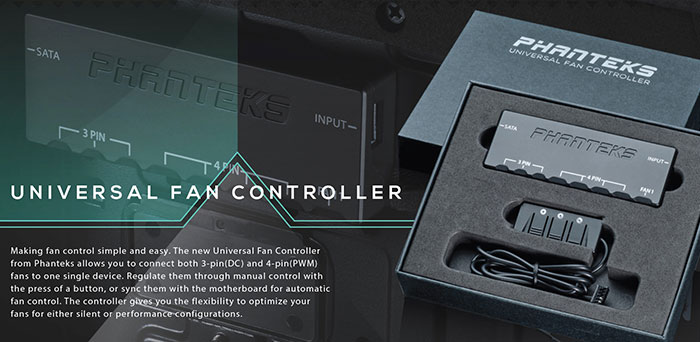 In the above product and packaging shot you can see the PH-PWHUB_02 and the accompanying manual wired remote. Phanteks' manual remote offers a choice of three speeds, referred to in the documentation as Silent, Balanced, and Performance modes. In these modes the attached fans spin at 40, 70, and 100 per cent of full throttle, respectively.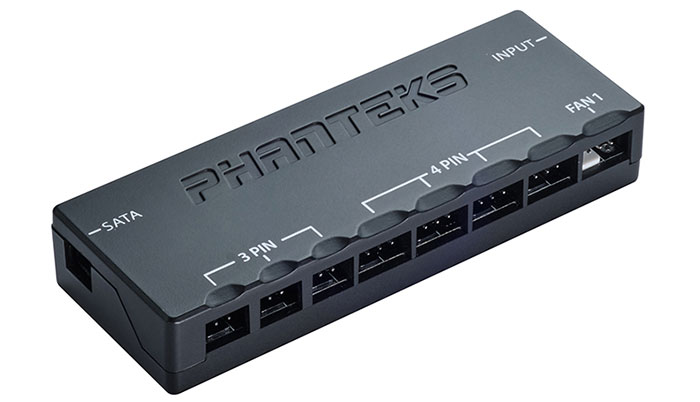 Many will prefer to control the attached fans automatically. Using the supplied motherboard cable instead of the manual remote, any attached fans will respond to the DC or PWM signal from the motherboard to control the attached fans. Depending upon your motherboard and BIOS settings, you will be able to automatically ramp up fan speeds when system temperatures rise above certain thresholds.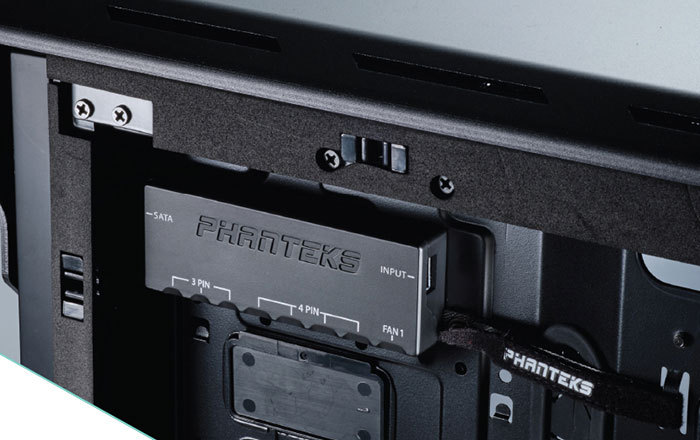 Fitting the Phanteks PWHUB_02 should be a cinch. Phanteks suggests the integrated magnets will help you tidily and securely fit the controller conveniently in your PC chassis. If you use the manual remote, that can be placed anywhere within reach using the supplied Velcro pads.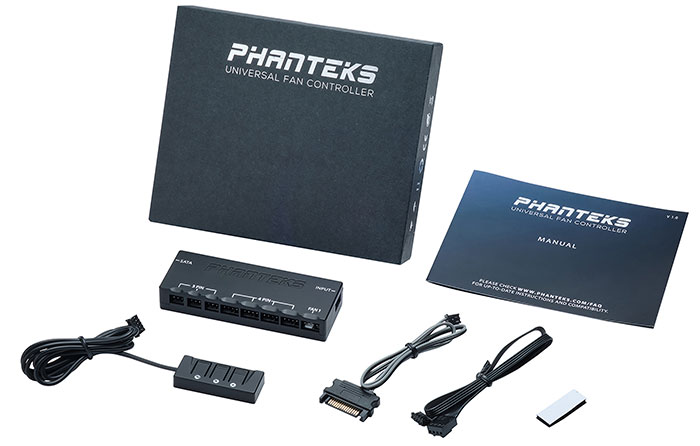 In its email to HEXUS, Phanteks said that the PWHUB_02 universal fan controller will become available "at most local retailers in April". The RRP of this device, including VTA, is €19.90/£17.90, and it comes with a two year warranty.