Zalman get extreme with Pentium 4 cooling

Zalman get extreme with Pentium 4 cooling


It's long been known that Intel run a little hot, so Zalman have gone extreme with a cooling solution that finally does the biz.

Pumping an impressive 25 cubic metres of air per second Zalman are confident that the 'Big Boy Turbo Mega Fan 2' will be able to keep any Intel CPU, up to and including the Pentium 4 670 3.8GHz, running cool in even the warmest conditions.

Developed with the help of the British Aerospace wind tunnel engineers, the BBTMF can pump enough air to pop you double glazing out, so it comes with several precautionary notes, mainly involving the suction and loss of small pets whilst in the vicinity of your machine.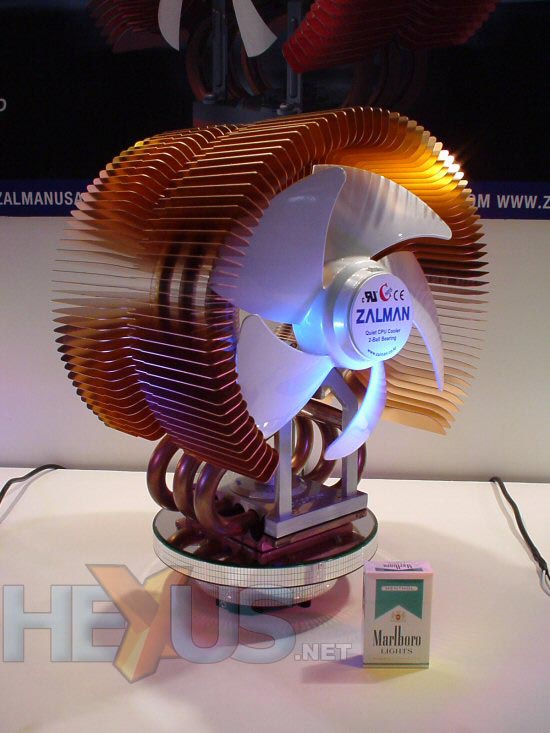 Drawing an impressive 1400Watts of power, Zalman include a full instruction booklet on how to daisy chain 5 300W PSU's together to power the fan, and you get 50 starter cartridges free to get it spinning in the first place. Of course, you'll need a serious case upgrade too, and we would recommend the CoolerMaster 821 Garage, which comes with a tasteful variety of electronic doors and leaves enough room for even the largest GFX cards in SLI and a Nissan Micra too.