ZALMAN, the company synonymous with quiet PC cooling, has a neat hybrid water-cooling chassis on display.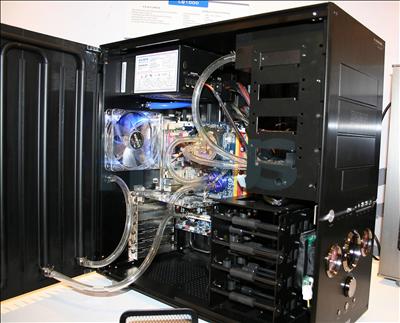 Borrowing the basic case design from the GT-1000 and amalgamating water-cooling via ZALMAN's own RESERATOR XT, the LQ1000 attempts to bring together in one box the best features of air-cooling and water-cooling.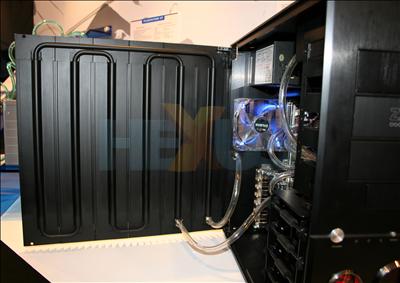 [advert]Akin to ZALMAN's TNN series, the LQ1000 uses the chassis as a giant heatsink. This time around, though, the side panel is used to cool the liquid running through the system. ZALMAN mounts the radiator on the rear and uses a 5.25in bay to mount the reservoir.

The 18kg LQ1000 will ship with at least one block pre-fitted. ZALMAN has a range of further blocks that can be added as and when needed.

There's something to be said for teaming a nice chassis with intelligent cooling. The LQ1000 seems like a reasonable effort. No word on pricing but, according to ZALMAN, it will be pushed into a limited-run production.