Fractal Design has launched the Node 804 Micro ATX chassis at CeBIT. The Scandinavian PC case, power supply and cooling specialist firm says that its new small but perfectly formed chassis "focuses on cooling performance and maximum configurability," yet offers an elegant minimalistic modern design with a brushed aluminium front panel.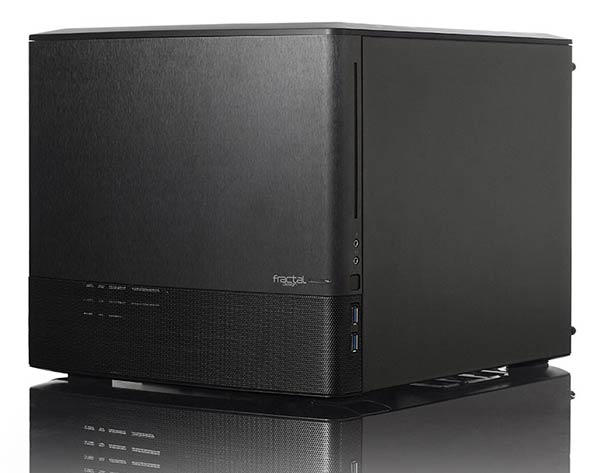 The Fractal Design Node 804 uses a dual chamber layout to keep the hotter running components away from the cooler ones while making the most of available airflow over those potential hot spots of motherboard, processor and graphics card.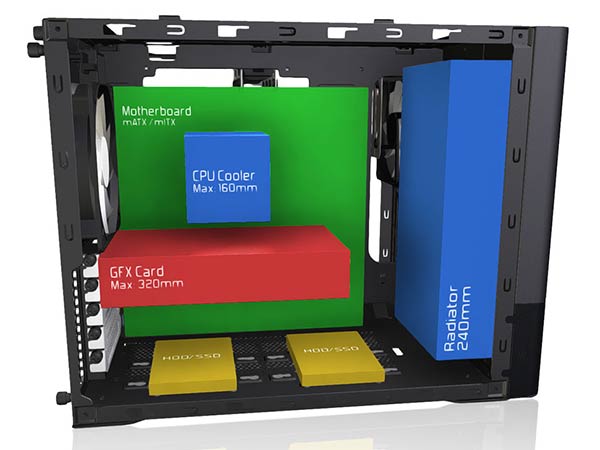 You can see from the pictures that this is a Micro ATX chassis with plenty of capacity for a number of full sized components. Its "unique hard drive mounting system" allows the fitting up to 8 x 3.5-inch, 4 x 2.5-inch or up to 10 x 3.5-inch, 2 x 2.5-inch HDD/SSD drives. There's also room at the front for a slim optical bay drive. Five expansion slots allow users to craft multiple GPU setups.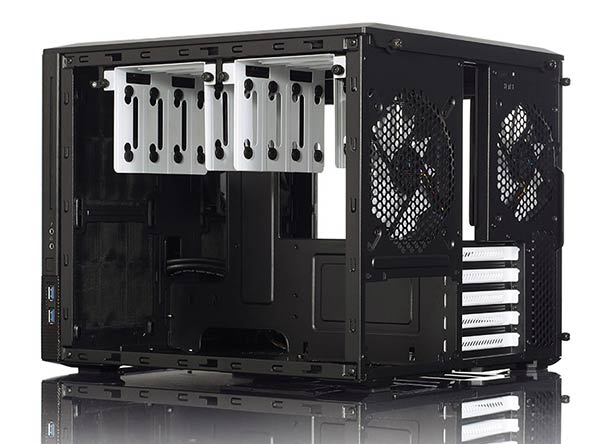 Turning to cooling there are three Fractal Design Silent Series R2 120mm fans included with the case and space for an additional 7 fans. Water cooling support is also built-in with space for up to 1x240mm and 1x280mm radiators fitted simultaneously. A fan controller is included to control up to three fans. All the air intakes employ removable filters to keep the dust out.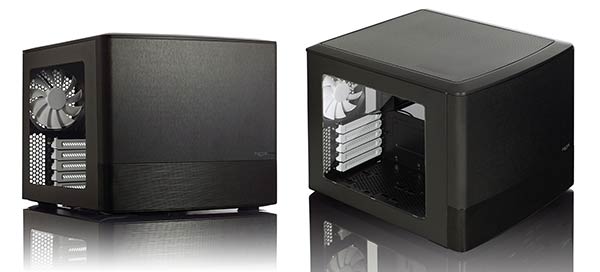 The Node 804 measures a pretty chunky 370 x 307 x 412 mm (W x H x D) and weighs in at 6Kg. Thanks to its size and layout you can fit CPU coolers up to 160mm high, graphics cards up to 320mm long and ATX PSUs up to60mm deep. There's a clear window side panel on one side.
The chassis has easy access front panel ports including 2 x USB 3.0 and Audio in/out sockets. The front panel is also home to the power button with its blue LED and an HDD activity light using a white LED.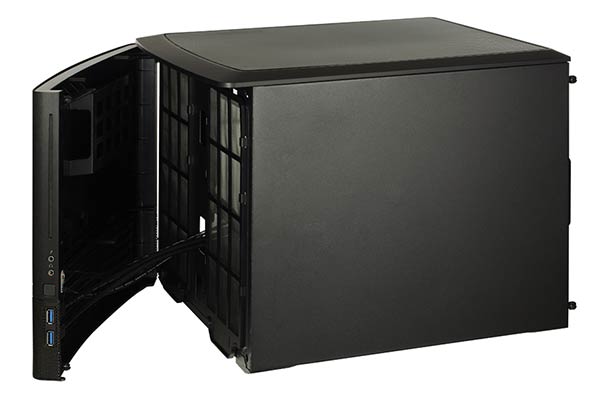 This new Micro ATX chassis is expected to be available from May 2014 priced at USD: $ 109.99, EURO: € 99.99, GBP: £ 79.99, SEK: 899. In the meantime, here's Fractal Design's Graham Dark giving us a tour of the new chassis:
Loading...
Been waiting a while?
Get Flash
to see this player.