Corsair today launched a new mid-tower chassis to join its Graphite Series. The new case if called the Graphite Series 230T. Corsair will be making these sculpted cases available in matt black, battleship grey and rebel orange. All the cases are windowed, however you can buy the black version with a non-window side panel if you so wish. Whatever the colour or side panel option the price is the same, a resonable; $79.99.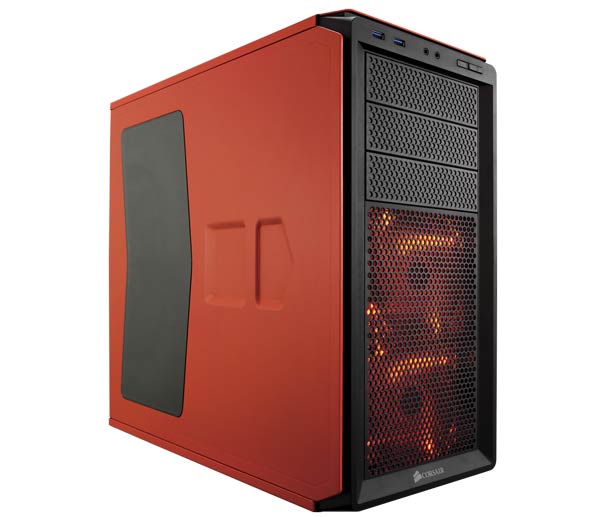 New members of the Corsair Graphite Series have been quite a long time coming. The only other member of the range is the Corsair Graphite 600T which was first seen at Computex 2010. We reviewed it here at HEXUS the following October when it was officially launched. (We also had a look at the special edition in white a few months later). The 600T was well rated with its streamlined looks, simple build options and thoughtful storage configuration. However the price of the 600T was a bit of a sticking point for many at $179 (£130).
So now Corsair are trying to bring the great Graphite style, ease of build and refinement down in price a peg or two with the 230T. The marketing angle is that this is a great looking chassis, one you will feel proud of building into and owning, but at a great price. It should also be quick and easy to build as the only time you will need a screwdriver in when securing in the motherboard. The case also has those modern essentials of (dual 120mm) front intake LED fans and USB 3.0 and headset connectors on the front panel.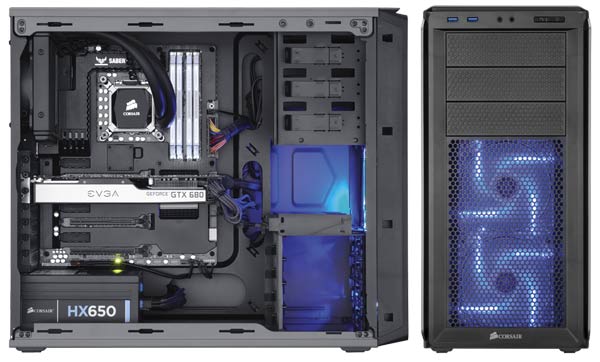 "Our Graphite Series cases are designed to be visually exciting, with a design aesthetic that reflects their superior performance and quality," said Xavier Lauwaert, Director of Product Marketing at Corsair. "The Graphite Series 230T exemplifies this, making it a great platform for gaming PCs, graphics design workstations, or any application where high performance and high style both matter."
Corsair Graphite Series 230T compact mid tower case tech specs
Dual 120mm front LED fans and rear 120mm exhaust fan
USB 3.0 front panel
Tool-free SSD, HDD, and ODD installation
Cable routing and CPU cooler backplate motherboard cutouts
Seven PCIe slots with thumbscrews and room for GPUs 320mm long
Install up to four 3.5" and four 2.5" drives simultaneously – tool free
Up to six fan mounts for optimal cooling potential
Dust filters for front and PSU intake
Room for up to 200mm ATX PSU (not included)
Compatible with Mini ITX, Micro ATX, ATX motherboards
Includes accessories box with screws, zip ties, and other mounting hardware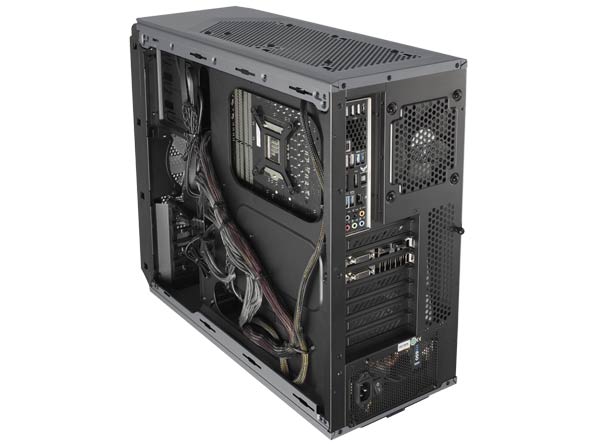 As SSDs and multiple SSD setups become more popular it's good to see Corsair equip the 230T with four dedicated bays for 2.5-inch drives in addition to the four 3.5-inch bays and three 5.25-inch ODD bays this chassis provides. Corsair has also placed cable routing cut-outs carefully within the chassis to facilitate clean looking builds and good airflow over components.
The Graphite Series 230T is available immediately from Corsair's worldwide network of authorized distributors and resellers with an MSRP of $79.99 USD. The chassis comes with a standard two year warranty.