Fractal Design has now become synonymous with producing good PC chassis at attractive price points. The last year has seen the Swedish company refine its range of chassis with updated models that, while not making wholesale changes, make tweaks to the platform.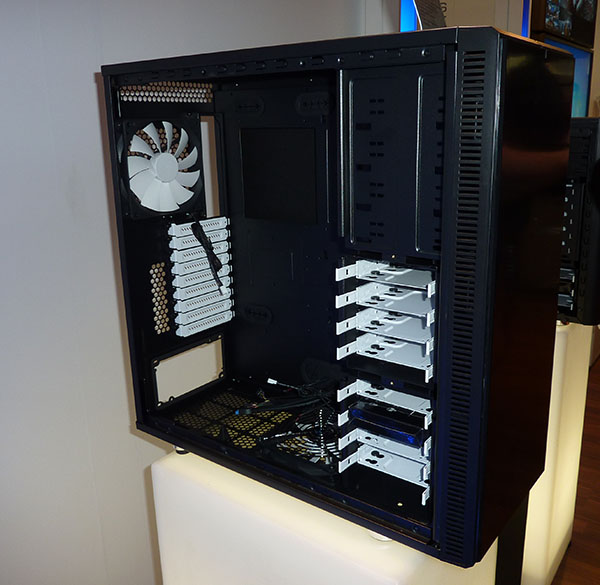 At CeBIT 2013, Fractal is continuing this theme by updating the Define XL and Arc Midi chassis with 'R2' models. Starting off with the XL R2, this 64cm-high beastie now supports nine PCI expansion slots, E-ATX motherboards, and modular drive-bay cages that can be removed altogether. Doing so enables graphics cards of an improbable length, 480mm, to be installed - or 330mm with the cage(s) in place.
But perhaps the biggest change is with Fractal getting rid of the three-chamber thermal design of the original. The R2 has a much cleaner layout, in our opinion, and installation of a high-end build should be easier.
The R2 has a total of seven fan mountings with the chassis shipping with three Silent Series R2 fans as standard - a front 140mm, rear 140mm and bottom 140mm. Any enclosure this size is primed for watercooling, and you can put a 240mm radiator at the front once the cages are removed, a 240mm/280mm slim at the top and 120mm at the bottom.
The chassis is due to arrive on UK shores in mid-April costing £105. A number of companies already do decent chassis at that price, so, while it looks and feels good, Fractal will be facing plenty of competition.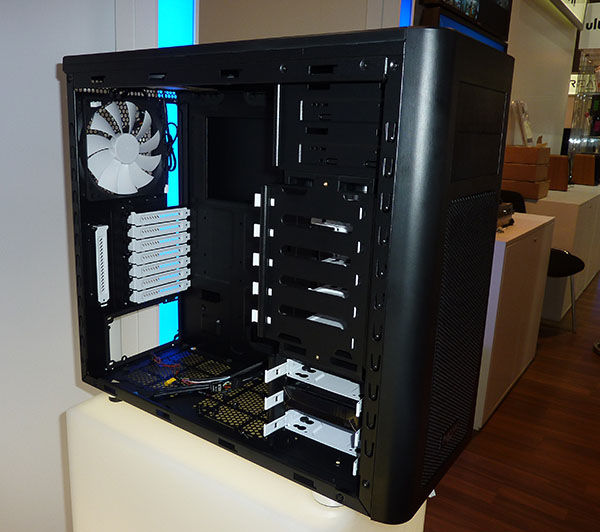 The Arc Midi R2, meanwhile, updates its forebear by shipping with a tinted windowed side panel as standard. Fractal mentioned to us that the optional side panels had gone down well enough for it to justify the inclusion on the second revision. The front feels as if it's made out of aluminium but is, in fact, plastic. Just like the XL R2, this model ships with three 140mm Silent Series R2 fans, but unlike the first-edition model, getting to the front fan is much easier. Midi R2 also features a different mesh material for the top, for what it's worth.
We reckon that Fractal really does need to make the drive installation tool-less, however, and while both drive cages can be removed - the top one can be rotated - Fractal doesn't use easy-to-remove thumbscrews for the bottom bay that can house three drives.
Loading...
Been waiting a while?
Get Flash
to see this player.
Arc Midi R2 should cost around £75 and, like the XL R2, be available in mid-April. We managed to coerce Fractal's brand manager Heili Toome into giving us a video rundown of the key features for both, so do let us know what you think about these second-revision models.