NZXT has already launched its Whisper, Guardian 921, Khaos and Tempest chassis in 2008, but it's managing to squeeze in one more, a successor to 2007's Zero.
The inconspicuously-titled Zero 2, pictured below and priced at $99.99, carries over the customisable-cooling system approach with room for seven 120mm fans and three 80mm fans.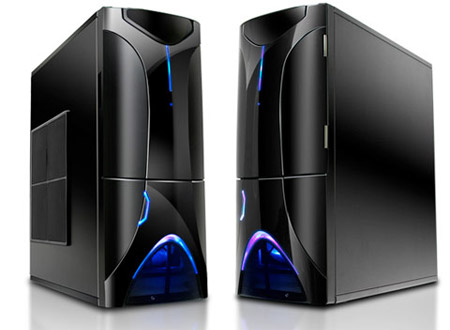 The full-tower steel chassis measures 210.5mm x 532mm x 536mm and weighs 10.2kgs. Inside, there's room for a total 13 drive bays - including five external 5.25in, two external 3.5in and six internal 3.5in, all of which provide screwless installation.
Despite having room for ten fans in total, just the three are included as standard - a 120mm blue-LED fan at the front, and two 120mm fans at the rear. Additional fans can be added literally anywhere - including the top, bottom and sides.
It could certainly use a little more work in the aesthetics department, but there are a set of pleasant top-mounted USB, audio, and eSATA ports.
At $99.99, it doesn't seem a bad option for users on a budget. Unfortunately, in today's economic climate, we can't imagine the Zero 2 arriving on UK shores for anything less than £90.
Official press release: NZXT Unveils Zero 2 - Full Tower Steel Chassis Featuring Customizable Cooling System