Acer announced its hardcore Predator gaming system earlier this month, and we found the system to be a little too garish for our liking.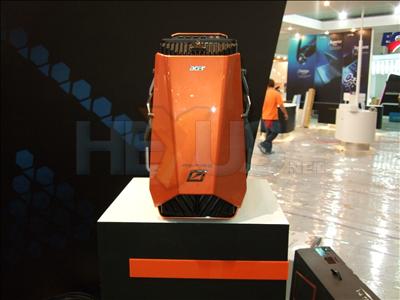 As it turns out, we weren't the only ones. Here's a snippet of what some of our community members had to say:
"are we sure its not made by flymo?" - MadduckUK
"Fugy only begins to describe that monstrosity... Is there really a market for that kind of thing?" - Salazaar
"That looks ridiculous. Absolutely hideous!" - Mike Fishcake
"Looks like the scrap heap challenge team got let loose in Alienware's basement, the Rooney of gaming machines!" - KristianGregory
"Well remember what arnie said when he first saw the predator up close: You're one ugly mother ****er" - staffsMike
"That is one hideous looking machine!" - Sandman
Well, your first impressions weren't wide of the mark. We saw the Predator in the flesh at COMPUTEX '08, and it's as beastly as we first thought. Even more-so, when you lift up that front panel: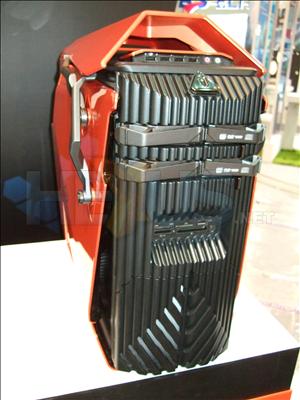 Oddly enough, we've been asking various manufacturers what they think of Predator or Alienware-esque designs, and the majority seem to think they're cool, and they really believe that hardcore users want them. Oh well, looks like we'll be seeing these monstrosities for some time yet.