Corsair has quietly released a new Carbide series chassis. The new Corsair Carbide 175R RGB sits comfortably between the Carbide 100R and Carbide 275R chassis with an appropriate balance of features including the titular RGB lighting, an edge-to-edge tempered glass side panel, and a full-length PSU cover. As an entry level product savings have to be made and, as Tom's Hardware observes, the first evidence of this is in the faux brushed metal (plastic) front panel.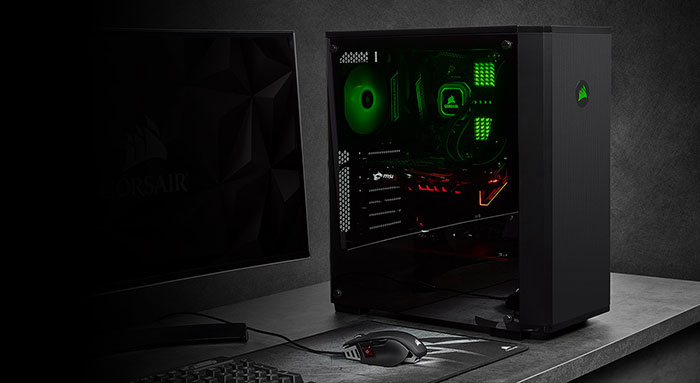 Corsair's latest mid-tower can site your choice of Mini-ITX, Micro ATX or ATX sized motherboard. Maximum compatibility for GPUs is up to 330mm, maximum CPU cooler height is 160mm, and the ATX PSU length limit is 180mm. The chassis as a whole measures 418mm x 210mm x 450mm and weighs in at 6.1kg as supplied.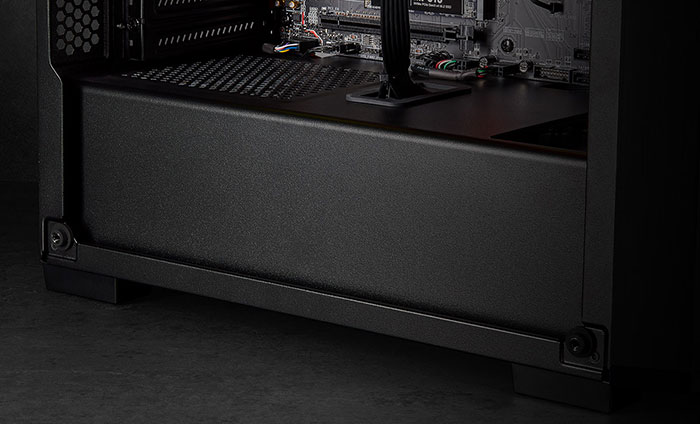 For cooling, a single 120mm RGB fan is supplied with the chassis. You can buy more, as required, as there is room for 120mm × 3 / 140mm × 1 in the front, 120 / 140mm × 2 in the top, and 120mm × 1 in the rear. If you are going to use liquid cooling there is room for rads up to 360mm. Corsair LCS models H55, H60, H75, H80i, H90, H100i, H105, H110i, H115i, H150i are compatible. With all the air going in and out you might be pleased to hear Corsair has specced removable dust filters in the floor, roof and front of the chassis.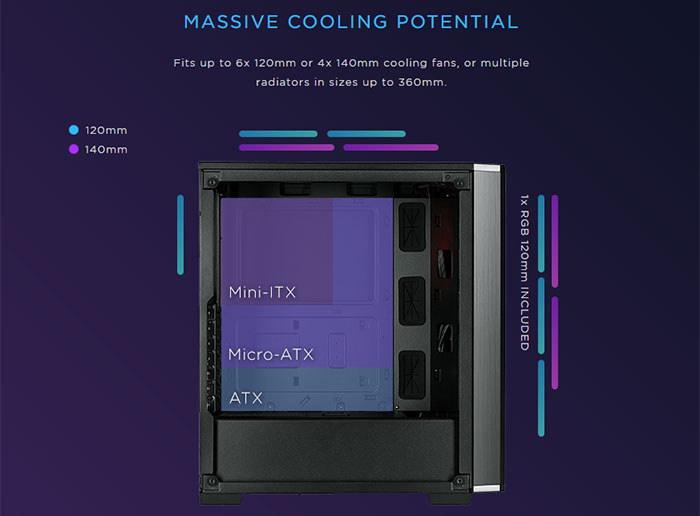 For storage in the form of 2.5- and 3.5-inch devices you have room for up to two of each, so four in total. The case has 7 expansion slots. As with any modern design nowadays there are from I/O panel connectors near the power and reset buttons. Corsair furnishes the Carbide 175R RGB with two USB 3.1 Type-A ports and a 3.5mm combined microphone/headphone jack.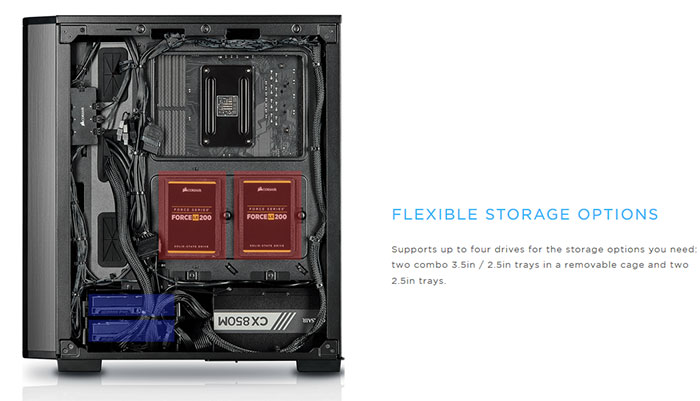 There isn't a lot of RGB present in the Corsair Carbide 175R RGB as supplied. Above I mentioned the pre-installed 120mm RGB fan, and other than that there is an RGB LED illuminated Corsair logo on the upper front of the chassis. These RGB components can be addressed with compatible Asus, Gigabyte and MSI motherboards and their corresponding RGB LED control software. The Corsair Carbide 175R RGB is not iCUE enabled.
Corsair lists the Corsair Carbide 175R RGB at approx US$60 stateside, and it has an RRP of £57.99 here in the UK.