Bitfenix today launched the Portal ITX chassis range. This 'novel design concept' is said to transcend traditional boxy cases but of course it doesn't have to make sacrifices to do so…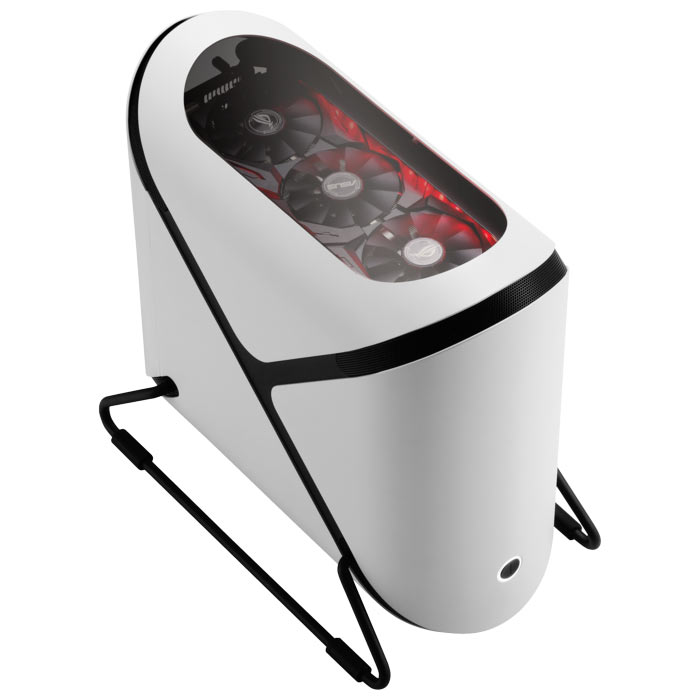 You could describe the Bitfenix Portal as a lozenge shaped chassis (though not in the heraldic sense). With this rounded upper and lower symmetry it requires an exoskeletal stand for its vertical orientation. Boasting overt styling, plus premium grade aluminium moulded construction the Bitfenix Portal is designed to be seen. Thus the manufacturers suggest it is deployed as a Home Theatre PC, or showy man-cave gaming PC, for example.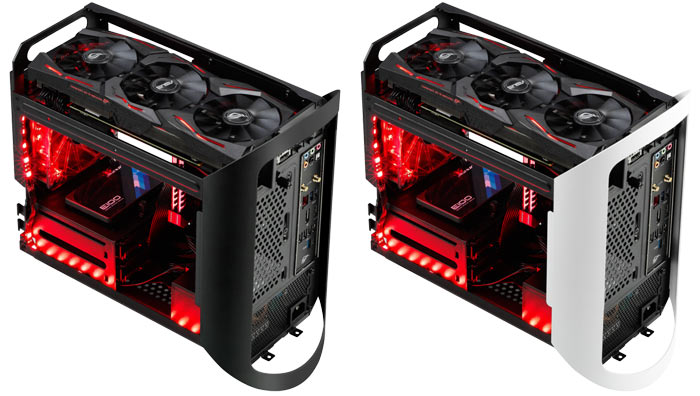 Despite its compact form factor, the Portal contains enough room for components such as; a 120mm radiator in combination with AIO or custom water cooling solution, graphic cards up to 300mm, CPU cooling fans up to 125mm tall, an SFX PSU, and up to two 3.5-inch and a 2.5-inch hard drive. There is a 120mm intake and 80mm exhaust fan included.
Rectangular chassis are great for fitting in your standard PC components into the smallest space possible. Inside the Bitfenix Portal is rectangular, (as it is a dual-frame design) and the frame slides in and out of the lozenge outer shell on ball bearing runners, providing easy access to both sides and top of the inner frame.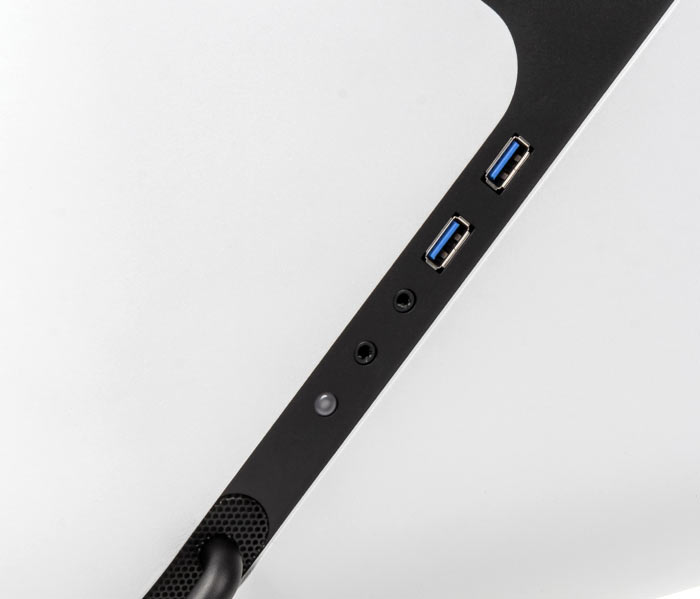 The Portal is available in a choice of four SKUs; there are black and white designs and you can opt for a top window with either colour option. With the graphics card mounted at the top of the Bitfenix Portal the top window version might be a good choice if you like RGB LED lighting frills.

Guru3D has published a day one review of the Bitfenix Portal and found it to be "a super cute and lovely chassis". In conclusion the chassis was "wholeheartedly recommended," by reviewer Hilbert Hagedoorn. Pricing is said to be in the 139 USD/EUR range.