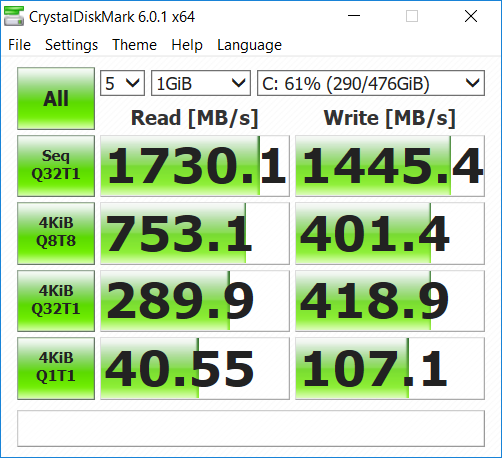 Remember when 500MB/s felt insanely fast? These days, the storage devices at the helm of most modern devices run circles around the hard disks that were commonplace not that long ago. Speeds well in excess of 1,000MB/s are available from tiny M.2 drives, making ultra-fast storage available to PCs of all shapes and sizes.
We get to have fun testing some of the fastest drives around, but what do people actually use on a regular basis, and what sort of performance are they seeing as drives age? To find out, we're asking: how fast is the storage in your PC?
To get some quick-and-free numbers, we recommend running Crystal Disk Mark, available from the Microsoft Store or as a standalone download from crystalmark.info.
It's a test that takes little time, and we're intrigued to see what you get in terms of sequential read and writes at a queue depth of 32 (i.e. the top row of results). Do let us know which drive you're using, and how long it has been in situ, and if you're disheartened by your result, go ahead and enter our competition to win a Toshiba SSD bundle.