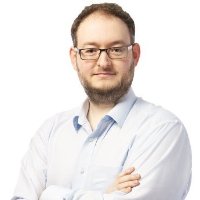 HEXUS has worked closely with Scan Computers for a number of years, and the Bolton-based retailer and system builder is usually one of the very first to incoporate new technologies into the field. Our experience with the 3XS PC-building department has historically centred on consumer machines, spanning the entire spectrum. Want an 18-core Core i9-7980XE and a couple of Nvidia Titan XPs in SLI? 3XS will likely do it.
However, 3XS also services the workstation and server markets with professional-grade technologies from Intel, Nvidia and AMD. It's a growing part of the business as an increasing number of industries rely more on compute than ever before. To that end, wanting to find out more, and a precursor to our first Scan 3XS workstation review later on in the week, we sat down with 3XS manager James Gorbold and found out just how the company views the workstation market.
1) Can you give us insight into Scan's history of building workstations?
Scan has been manufacturing PCs for over two decades, but our 3XS Systems division first started building dedicated workstations in 2004 after seeing that many of our PCs were being used by commercial customers. Recognising the importance of this market we expanded our team, bringing in the additional knowledge required in fields such as CAD and VFX so that we could optimise our systems accordingly.
Since then we have established an award-winning workstation business using our 3XS philosophy of delivering the best Specification, Service and Satisfaction to our customers.
2) How diverse are the customers for workstation machines? Which eclectic industries do you cover?
3XS Systems is proud to support customers operating across a diverse spectrum such as CAD, CAM, CFD, VR, VFX, film and TV production, music production, game development and all sorts of wonderful projects such as working with 3D X-rays and aerial surveyors, plus all sorts of police and military contracts, but we can't go into specifics on those.
In recognition of the fact that the spec of a workstation varies depending on its intended use we have developed three business units: Pro Graphics, Pro Audio and Pro Video. These all have their own brand identity, distinct areas on our website with unique content, dedicated engineers, plus their own unique workstations. Even with these three BUs there is an enormous variety of workstations, for example within Pro Graphics the requirements for CAD are very different from VR or CFD.
3) Is the build and qualification process different from when specifying high-end desktop machines we commonly see on HEXUS?
We pride ourselves on focussing the same attention to detail on both consumer and professional systems including a 24 hour burn-in test to ensure stability and 88-point QC check. The real difference between a workstation and a gaming PC is in the hardware specification plus subtle differences in the configuration.
For instance, during qualification of a new CPU we will offer the maximum achievable overclock on gaming PCs but dial down the overclock slightly, typically 100 to 200MHz, for workstations, ensuring stability during long renders/simulations that could take hours or days to complete.
In addition, for qualified customers we provide a full consultancy service, during which our R&D engineers will work alongside the customer, benchmarking different configurations with the customers' own software to find the optimum specification.
4) Does Scan recommend different CPUs and GPUs for workstations? When does it make sense to go for Quadro and Xeon instead of GeForce and Core, for example?
Intel CPUs and Nvidia Quadro graphics cards are by far the most popular choice in Pro Graphics workstations. The primary advantage of a Xeon E3 or Xeon W CPU over a Core CPU is support for ECC memory, which helps to maintain data integrity. However, the potential benefit of ECC memory is only really calculable with huge memory sizes with the system under heavy load for a long period of time, while the CPUs, motherboards and RAM are themselves more expensive than the Core equivalent.
In addition we provide overclocked Core i5, i7 and i9 processors in our workstations, unlocking a significant extra performance boost of around 20 per cent, giving these systems a real edge for many customers where faster render/simulation time means they can take on more projects and increase their own earnings. For these reasons most of our customers opt for Core-based workstations. The only exception to this are dual-processor workstations, as these are only available with Xeon processors.
While Nvidia Quadro and GeForce cards have broadly similar performance and the latter are on the surface more affordable, there are many good reasons to consider a Quadro card. For instance, Nvidia provides ISV-certified Quadro drivers for thousands of leading applications. Certified drivers are important because if you're not using them many ISVs won't provide technical support for their applications.
In addition, Quadro cards are specially engineered for 24/7 operation, offering high reliability and longevity compared to the consumer-grade GeForce cards. That said, GeForce cards are still used in many professional environments such as 3D rendering and game development, and so we offer both options to customers.
5) Which other components need to be considered differently when thinking of workstations?
It's imperative that a workstation delivers outstanding performance reliably and quietly and so we qualify components differently than we would for a gaming PC. For instance hydrocoolers are a very popular choice in gaming PCs, but where possible we recommend using air-coolers in our workstations. This is because with fewer moving parts air-coolers are inherently more reliable than hydrocoolers, especially when you consider that a gaming PC will typically only be used a few hours each day, rarely at 100 per cent load, whereas a workstation could be on 24/7 and under much more intensive load. However, it isn't always possible to use an air-cooler in a workstation, for example some of Intel's Core i9 processors require a hydrocooler when overclocked to maintain a satisfactory operating temperature.
6) Has there been more of a blurring between high-end desktop and workstation machines given the performance desktop hardware released this year?
The Intel Core X platform has always had a lot of resonance in the workstation market thanks to offering more CPU cores, greater memory bandwidth and extra PCI-E lanes over the mainstream Z platform. If anything, the expansion of the Core X range into CPUs with 10-plus cores has increased the appeal of this platform even more, eating into the market share of dual-Xeon workstations as it's now possible to obtain similar performance at a fraction of the price. Another new trend this year has been AMD's return to the workstation market with the launch of the Ryzen Threadripper platform, providing lots of CPU cores at an affordable price.
7) What levels of warranty cover does Scan provide given that workstations are key tools for a job rather than gaming machines?
3XS workstations are covered by our premium warranty which provides support for all parts and labour for the full three-year duration of the warranty. For the first year of the warranty we provide an on-site engineer service, with the remaining years being return to base. As you would expect, we do provide extended warranty options, which are a popular choice with commercial customers.
8) Are 3XS workstations available to rent rather than purchase outright?
We recognise that a workstation is a significant capital investment and so qualified customers can rent a workstation. Renting also gives customers more flexibility, allowing them to increase processing power when they have a special project that requires a fast turnaround. Workstations are rented on a monthly basis, for up to a year, at the end of which customers have the option of buying the workstation at a discount or being able to upgrade to a new workstation to take advantage of the latest technology.
We also offer workstations in the cloud as a service where customers can access a simple, scalable solution for 2D and 3D graphics without the upfront cost, upkeep and maintenance of a physical workstation.
9) A number of manufacturers are renowned for their IT solutions. Which brands are considered key partners for Scan's workstation division?
For our Pro Graphics business unit we have extremely important and close working relationships with many important partners including Intel, Nvidia, PNY, Asus and Microsoft.
10) Deep learning and GPU rendering have emerged as important use cases in recent years, is Scan seeing meaningful growth in these areas, and how is Scan addressing it?
GPUs are now widely used to accelerate many workloads that were traditionally run on the CPU. Graphics rendering is one key area, although some popular renderers such as Arnold are still run exclusively on the CPU, so we need to offer both solutions to customers, be it a multipurpose workstation or a dedicated server in a render farm.
Deep learning and AI development is a hugely exciting field and one that Scan has invested in heavily. To achieve success in deep learning you cannot simply be a hardware provider, you need to provide a complete solution including consultancy, installation and a complete service package. To achieve this we have employed data scientists to engage with customers about their deep learning and AI projects. We offer a wide variety of solutions from off-the-shelf systems such as the Nvidia DGX-1 server and DGX Station workstation to custom in-house designs using Nvidia Tesla GPU accelerators plus all the storage and networking required to support deep-learning systems.
In recognition of the success we have had with deep learning Scan is the only company in EMEA to have been awarded by Nvidia as an Elite Solution Provider for Deep Learning.
11) Looking ahead, what challenges do you envisage business IT solutions will face in the next 18-24 months?
Deep learning and immersive experiences such as VR will continue to be significant demand drivers for new workstations, which we're already geared up to provide through our partnerships with Nvidia, Intel, HTC and Oculus.
12) What is the craziest, most over-the-top workstation Scan has built?
Workstations with multiple GPUs for deep learning and rendering are a regular occurrence these days, while dual-CPU systems with a price tag of well over £10,000 are not uncommon either. Another challenge is creating dedicated render systems that are quiet enough to be installed in an office environment as most render servers are far too loud for comfort. In the end, though, the more memorable workstations for me are the ones being used for eclectic, special purposes, including industries you'd never previously considered, rather than being memorable for their hardware spec.