Earlier today, HEXUS broke the story that Corsair was going to show its first-ever chassis at this year's CeBIT trade show.

Now, firmly ensconced at The Messe after a marathon drive last night, we took a trip to Corsair's stand - still a work in progress - and viewed the case for ourselves.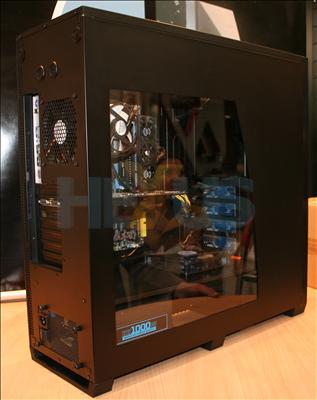 Corsair's representatives state that the introduction of the chassis, which is yet to be named, is designed for the enthusiast looking for a roomy, feature-rich case that centres around cooling.

The huge chassis has server underpinnings and is constructed out of high-quality aluminium. The sample on show will have around 25 changes made before it becomes a full-production model, we were told.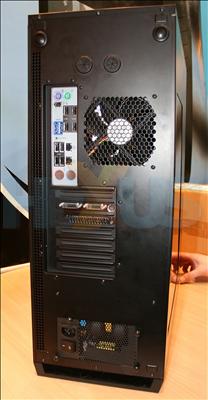 As you would expect, watercooling holes are found in the back, and the relative size of the behemoth can be gauged by how small the dual DVI ports of the graphics card look in comparison.