According to a report that appeared on the Wall Street Journal site, Amazon plans to launch a $50 tablet in time for Xmas. The move comes in the wake of Amazon struggling to get customers to buy its more expensive tablets and smartphones. For example, the WSJ reports that Amazon was "blasted" by critics for pricing its Fire Phone smartphone similarly to the Apple iPhone.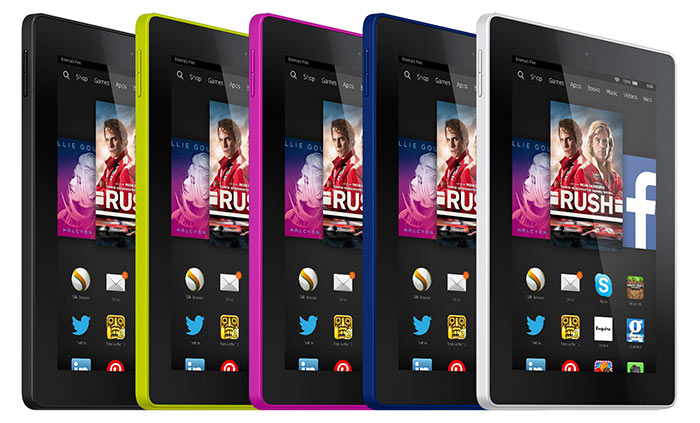 Amazon has previously made devices widely popular by selling them for little more than it costs to build and distribute them, with an intent to make money from sales of content to the devices. That's a model that has proved popular in other industries like games consoles, printers (consumables) and shaving equipment (razor blades).
The current cheapest Amazon Fire tablet, the HD6, costs $99 but the new model will sell for half of that. To achieve the $50 price point the cheapest tablet may include adverts. Similar cut-price 8-inch and 10-inch tablets will be launched, according to the sources. The tablets are being made in Asia by the likes of Shanghai Huaqin Telecom Technology Co. and Taiwan's Compal Communications Inc.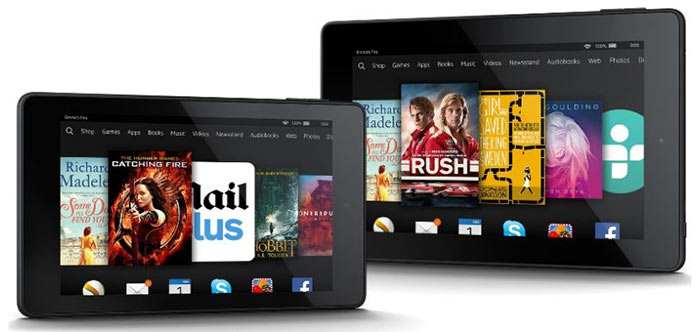 Current Amazon Fire HD6 and HD7 tablet models
To bring the price down as low as possible some sacrifices will have to be made. At the time of writing the only known spec trimming suffered by the new 6-incher is that it will only offer mono sound. It is critical that Amazon strikes a good balance with other components like the screen, battery life and durability of the device in order to make a winning product.
Interestingly the WSJ says that due to the failure of the ambitious Fire Phone, similarly ambitious and innovative products have been curtailed. Curtailed products include; a projector device and a 14-inch tablet with smart stylus. However there are still a few cutting edge tech products still under development; like a high-end computer aimed at the kitchen, a tablet with a 3D screen and an e-book reader with a 2 year battery.