Do you remember when Google revealed its Project Tango smartphone back in February? The company's Advanced Technology and Projects (ATAP) team has now announced that it is bringing the 3D mapping and sensing initiative to tablets, as it rolls out the Project Tango Tablet Development Kit. Similar to the smartphone, the Project Tango Tablet combines computer vision and 3D sensing tools to allow developers to explore the possibility of furthering and finding applications for the technology.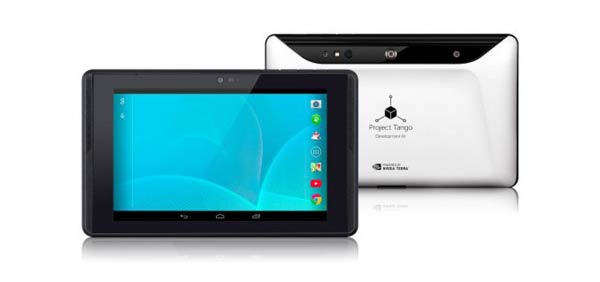 The 7-inch Project Tango Tablet is powered by an Nvidia Tegra K1 processor along with 4GB of RAM, 128GB of storage, a 1080p display, motion tracking camera, integrated depth sensing, Wi-Fi, BTLE and 4G LTE availability, depending on your region and carrier. In addition, it also sports USB 3.0, micro-HDMI, and runs a stock version of Android 4.4 KitKat whilst also featuring a software kit which will aid developers with tools to build applications for the technology.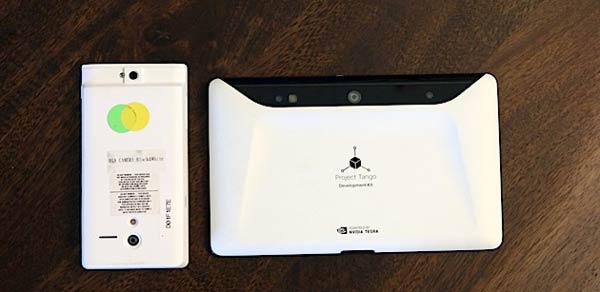 Priced at $1,024 (£609), the device will be sold by Google in late June following Google I/O, aimed mainly at developers. Google is also accepting sign-ups for the development kit as of now.
With more technology giants turning their attention and focus to 3D technology, Google's intentions are pretty clear, even if this device's end-user purpose is not. Companies such as Apple, which acquired 3D sensor company PrimeSense last November, and Facebook, which bought VR headset maker Oculus in March, are all gearing up for the potential market 3D technology can exploit. Also let's not forget Amazon's recently teased 'amazing' device which is expected to be a 3D display equipped smartphone.