A fortnight ago Sony revealed its latest flagship smartphone called the Xperia Z, we saw it at the CES in Las Vegas. Today we have had first sight of an accompanying high-end tablet design from the Japanese electronics giant. Unfortunately the press release for the Xperia Tablet Z is only available in Japanese at the time of writing (rough translation). Headline grabbing specs for the new 10.1-inch Android tablet from Sony are its extremely thin frame, at just 6.9mm thick and its 1920x1200 pixel "reality display" backed by a 1.5GHz quad-core processor and 2GB of RAM. It's also dust proof and water resistant like the Xperia Z smartphone.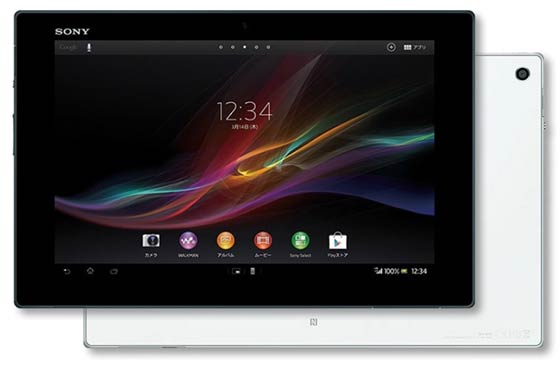 Let's look at the specification for the new Xperia Tablet Z:
10.1 inch WUXGA Display with 1920 x 1200 resolution
Qualcomm 1.5GHz Quad-core processor paired with 2GB RAM
Android 4.1 Jelly Bean OS
8.1 megapixel Exmor R rear facing camera
2.2 megapixel front facing camera
32GB internal storage, plus MicroSD card slot
WiFi 802.11 a/b/g/n, Bluetooth 4.0, 2G / 3G / 4G LTE Connectivity, NFC
6,000 mAh Battery
226mm x 172mm x 6.9mm and only 495g in weight
Dust-proof and water resistant up to 1 metre for 30 minutes at a time
Available in black or white
The design follows the same cues as the Xperia Z smartphone, as it should. It's a minimal design with rather sharp corners and a large bezel. Also, while we are on the subject of appearance, you will be able to get this tablet in either a black or a white version. For a 10-inch screened tablet the Xperia Tablet Z is very thin and light, as you can see from the table above, it's just 6.9mm thick and weighs in at 495g. This is probably a good thing for portability and comfort for holding it for long periods.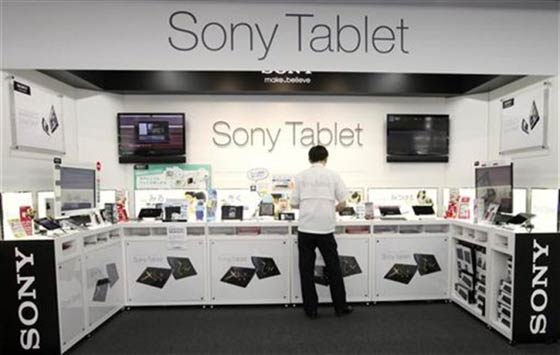 The latest Xperia tablet is scheduled for a release in Japan in spring and c-net were told by Sony that "This product is currently only for the Japanese market. We cannot comment further on availability in other markets at this stage." However the last couple of Sony Xperia tablets did arrive on British shores so this one probably will too. Pricing wasn't mentioned in the Japanese press release but I would expect this high end premium Android tablet to be priced accordingly.