Product "teardowns" are more and more popular on the web in written reports and in videos. They are interesting from a number of angles; to see what technology is crammed into these new objects of desire, to find out how much it might have cost to make the device and thereby the profits the tech company might be making from us and also just to watch the device rendered into a tragic pile of components.
We must send thanks to the guys at IHS iSuppli for dismantling and presumably ruining their lovely new tablets on behalf of this scientific research. Recently the market research analyst company have dismantled a Microsoft Surface, iPad mini and Kindle Fire HD for your delectation.
Microsoft Surface 32GB, tablet only
BOM is $271, retails at $499. Hardware mark-up is 84 per cent.
IHS estimate the Microsoft Surface base model has a bill of materials (BOM) that amounts to $271. This doesn't include a touch or type cover. About half of the BOM comes from components manufactured by Samsung; the display, memory chips and battery. Interestingly the Touch Cover is estimated as having a BOM of $16, yet retails at $120. That's definitely an upgrade Microsoft wants you to buy! This tablet's 84 per cent difference between BOM and retail price is the biggest in this roundup.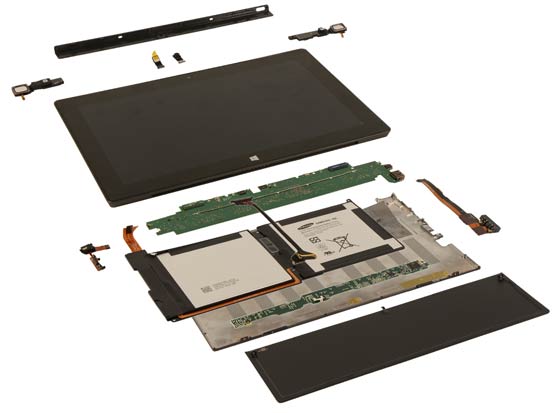 iPad mini 16GB Wi-Fi
BOM is $188, retails at $329. Hardware mark-up is 75 per cent.
The newest member of the iPad family, the iPad mini, has a BOM of $188 for the base model according to IHS. Typically, when you buy more expensive models in the family with options such as more memory, Apple makes even more profit. There's less Samsung in the iPad than there used to be IHS and AllThingsD point out. The screen is made by either LG Display or AU Optronics. Samsung is only supplying the processor now, it used to supply a lot more bits and bobs before the AppSung feud.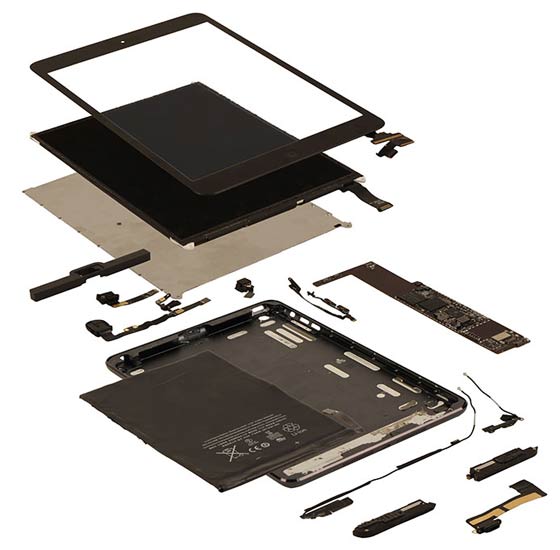 Kindle Fire HD
BOM is $165, retails at $199. Hardware mark-up is 20 per cent.
The Amazon CEO has said the company's devices are sold at cost and if you factor in this BOM with costs of developing software, licensing, advertising, packaging and distribution it looks like that is true. The $165 BOM is mainly due to components such as the LG screen, Texas Instruments CPU, power and graphics chips and Samsung memory. The Kindle Fire HD is definitely a bargain purchase in economic terms as is the ASUS Google Nexus 7. Amazon and Google are hoping to make their money from the content supply rather than the base hardware side of things.
Don't forget the software costs!
Devices aren't just hardware, good software is vital to their appeal. Particularly looking at Microsoft's Surface we know that Windows RT with Microsoft Office RT is sold to partner hardware manufacturers for about $85. The Microsoft division which makes the Surface might have to "buy" Windows RT and Office from the other Microsoft divisions if they exist as independent profit centres. Apple also makes its own OS and software. Amazon uses a heavily customised version of Android which will also costs money to license and maintain.