Apple has sent out invites for a media event scheduled for 9th March. The upcoming Apple Watch is to be the centrepiece of the show, according to Bloomberg's sources. Even though Apple did not directly mention a watch, the tagline "Spring Forward" could be read as a time-related clue, and the day before the event is when Daylight Savings Time begin, where people will set their clocks one hour ahead.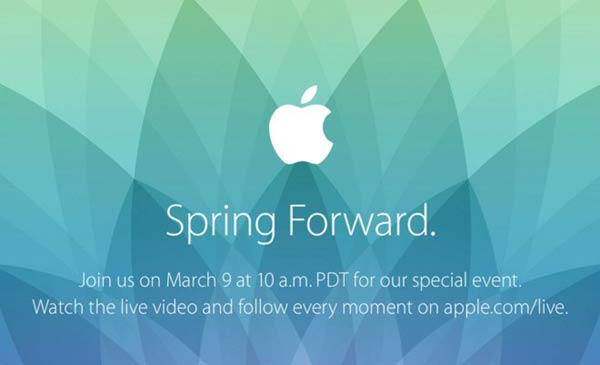 Held at the Yerba Buena Center for the Arts Theater in San Francisco, a live video from the presentation will be available on Apple's website, starting on the day at 10 am Pacific time, 1 pm Eastern time (6pm GMT). A recent version of Safari 5.1.10 or later running on OS X 10.6.8 or later, or on iOS 6 or later, will be required to access the live stream. Second or third-generation Apple TV owners with software 6.2 or later will also be able to stream the event from their set-top box.
The Apple Watch was first unveiled by CEO Tim Cook in September, alongside the Apple Pay mobile-payment service and the larger-screen iPhone 6 models that helped the Cupertino company reach record profits in the final quarter of 2014.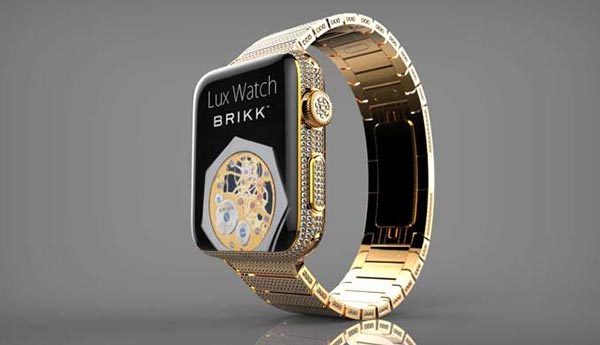 With shares trading near all-time highs, giving Apple a market capitalisation of around $758 billion, the 9th March event is the perfect time for the company to go into greater details regarding its wearable gadget's various features and capabilities. The Apple Watch will be the company's first all-new product since the iPad was introduced in 2010 and we expect to see Apple's efforts in trying to convince consumers that it is a must-have gadget at the presentation.

In related news we see that Google's Android OS may be well ahead in the mobile devices numbers race but Apple has complete dominance in smartphone profits. iOS grew its global smartphone profit share to a record 88.7 per cent in Q4 2014, whilst Android slid to a record-low of 11.3 per cent. Can Apple enter the market and dominate smartwatches in the same way?