Rivals Apple and Samsung have reportedly both scheduled big media events for early September for the launch of key flagship devices. Apple is expected to unveil its iPhone 6 on 9th Sept and Samsung hosts its Unpacked launch event in three cities simultaneously worldwide on 3rd Sept.
Apple iPhone 6
Re/code claims that Apple has planned this event, related to the iPhone, without referring to any sources. However it fits the usual timeline, as Apple traditionally launches its newest version of iPhone in September. Going by past releases, the iPhone 6 could be set to go on sale to the public from Friday 19th Sept giving the company 9 days to generate revenue for its September quarter.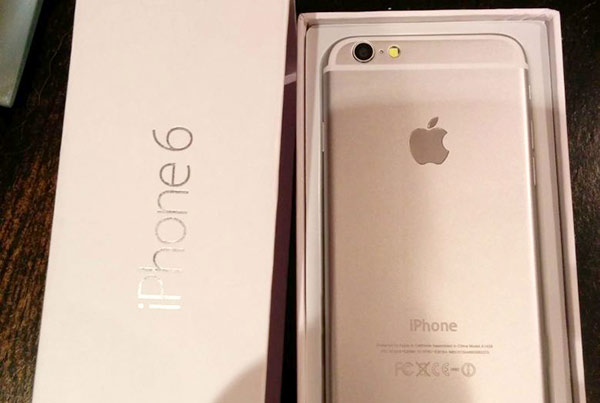 It is unclear if we will be seeing both the rumoured 4.7 and 5.5-inch models, but as usual, Apple is keeping the lid sealed and has not yet officially confirmed the date, nor any information about its new smartphone. The upcoming handset will be Apple's ninth iPhone model since the original launched back in 2007. Many have speculated that the smaller version will be made available first.
Samsung's Unpacked event
Samsung has sent out official invites for an upcoming Unpacked event, which is also scheduled for early September, on the 3rd. The South Korean tech giant tends to hold two Unpacked events each year and this one will be held simultaneously in three cities: Berlin, Beijing and New York at 9am ET. If you don't live in any of these cities you can catch the action via Live Streaming on Samsung Mobile's YouTube Channel.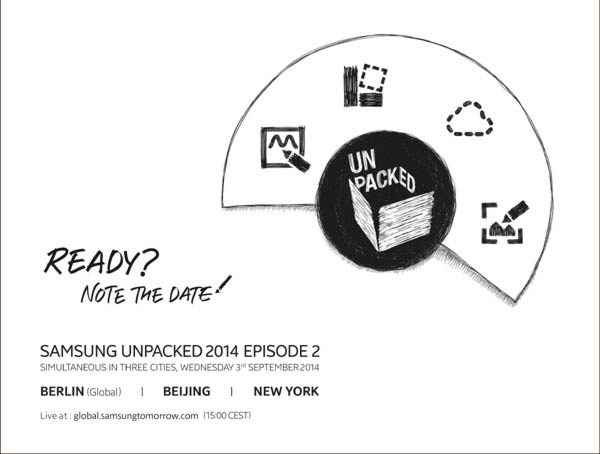 At the upcoming show the company is expected to show off both its Galaxy Note 4 phablet and the Galaxy Alpha, a premium metal bodied version of the current S5 flagship. The invite contains a sketch of the Air Command menu, giving more than a subtle hint that a new Galaxy Note device will be the star of the event. Other devices such as smart watches, bands and headsets may feature at the event as Samsung continues to try and create a breakthrough device which will find the wearables market's seam of gold.