Two new Firefox OS developer preview smartphones have been revealed on the Mozilla Hacks Blog. The smartphones have been designed to run Firefox OS, a new mobile operating system built upon open web standards and employing HTML5 apps. The two new phones vary quite widely in their specifications and their deployment should help to ensure operating system and app developments run smoothly on handsets ranging from basic low-res screened budget devices to faster, higher ppi mid-market devices.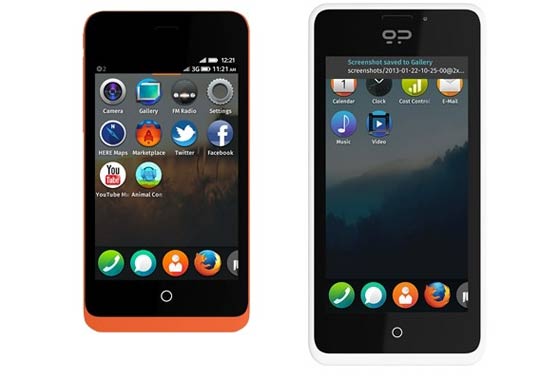 Specs for the Firefox OS powered Keon and Peak detailed below:
The Keon model

CPU Qualcomm Snapdragon S1 1Ghz
UMTS 2100/1900/900 (3G HSPA)
GSM 850/900/1800/1900 (2G EDGE)
Screen 3.5″ HVGA (320x480) Multitouch
3 MP Camera
4GB ROM, 512 MB RAM
MicroSD, Wifi N, Light and proxmity Sensor, G-Sensor, GPS, MicroUSB
1580 mAh battery
Over the air updates
Unlocked, add your own SIM card

The Peak model

CPU Qualcomm Snapdragon S4 1.2Ghz x2.
UMTS 2100/1900/900 (3G HSPA).
GSM 850/900/1800/1900 (2G EDGE).
Screen 4.3″ qHD (540x960) IPS Multitouch.
Camera 8 MP (back) + 2 MP (front).
4 GB (ROM) and 512 (RAM).
MicroSD, Wifi N, Light and proxmity Sensor, G-Sensor, GPS, MicroUSB, Flash (camera).
Battery 1800 mAh.
Stormy Peters, Director of Websites and Developer Engagement at Mozilla, described the philosophy behind the new developer handsets "Developer preview phones will help make the mobile web more accessible to more people. Developers are critical to the web and to Mozilla's mission to make the web accessible to everyone. Hundreds of millions of people worldwide use Firefox to discover, experience and connect to the Web. A web based on open standards and open technologies. We couldn't have done this without web developers. Now we are working on bringing the power of the web to mobile, through Firefox OS, along with all the power of open standards and an open community, and once again, we'd like to invite web developers to join us."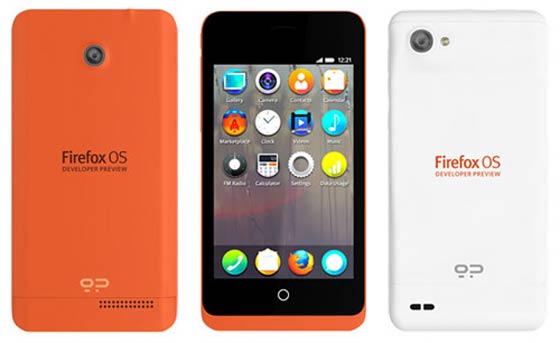 The new pair of smartphones have been developed by Spanish manufacturer Geeksphone in partnership with Telefonica.
It's competitive out there
The new Firefox OS and associated mobiles will face a lot of established competition in the smartphone market and the competition is only going to get hotter with more new mobile platforms emerging such as; BlackBerry 10, Ubuntu, Sailfish and Tizen. Mozilla is thought to be aiming mostly at the budget and emerging markets but it is not yet known what the launch prices for Mozilla phones will be. These developer phones are set to be made available in February.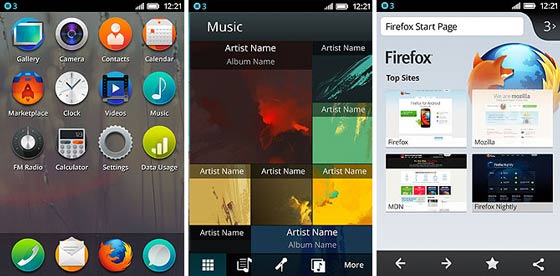 HTML5 plusses and minuses
In addition to being easily ported from existing web apps, the Mozilla Hacks blog says that "In Firefox OS, HTML5 apps can do 'phone things' – they can make the phone vibrate, make a phone call or send a text message". Though the app code portability is a plus, these HTML5 apps may be less responsive to similar native apps on other budget platforms and puff and wheeze on the budget minded hardware being planned for release by Mozilla and Geeksphone.
The abandoned old smartphone niche
If the Firefox OS requirements were lower I think it would be useful for installing on smartphones that have long been left behind by manufacturers and will never get important security and feature updates. I'm thinking about my previous Android phone, a Samsung Galaxy Portal. At this time it seems like there is no chance of such upgrades happening as "Only devices running at least Android 4 (aka Ice Cream Sandwich) are supported" by Firefox OS builds.
Can the Firefox OS and associated smartphones make an impact upon the intended emerging/budget smartphone market?