A report in The Sunday Times today says that BlackBerry maker Research in Motion (RIM) is thinking about splitting the company into two parts; a handset maker and a messaging software company. The report goes so far as to suggest that the handset division could be sold off completely.
RIM has been suffering from a declining market for its smartphones in the face of stiff competition from Apple iOS and Google Android devices. The company revealed last month that it had hired JP Morgan and RBC Capital to look at strategic options for extricating itself from its current predicament. RIM had a 44 per cent share of the US smartphone market in 2009, a figure that had fallen to 10 per cent by 2011. What are the options the company has to choose from, according to the Sunday Times sources? The newspaper said the handset division may be broken off and sold to buyers, potentially Facebook or Amazon. Separately the messaging division may be interesting to Apple or Google. A third option suggested by the report sources would be selling off a large stake of RIM, as it is now, to a large technology company such as Microsoft.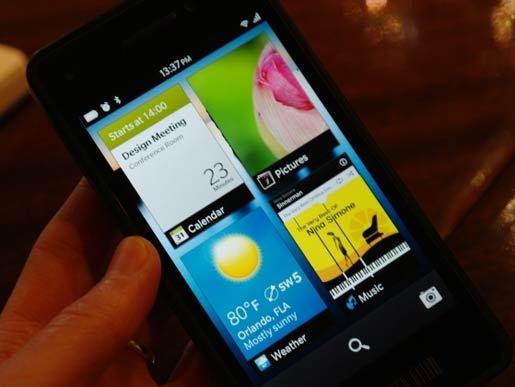 Everything is on the table
So in summary it seems that almost anything can happen with RIM! It sounds like RIM is fishing for offers and that is probably why the speculation is so wide; because no big fish has yet shown interest in the bait. RIM is still a cash rich company but needs to act fast to ensure future market relevance.
BlackBerry 10 handsets
In other RIM news, the company is readying to introduce its first new BlackBerry 10 handsets without physical keyboards. The first of these new touch-screen only devices is expected later this year but the company declined to say when physical QWERTY models would follow. BlackBerry has long been associated with physical keyboard equipped handsets and it has confounded industry and market analysts by not playing to historical strengths.
Meanwhile iOS, Android and Windows Phone have all had updates announced recently; Microsoft especially has business and corporate users in its sights with the recently previewed Windows Phone 8 software.