Apple has launched its new iPhones and a smartwatch. The iPhones are called the iPhone 6 and the iPhone 6 Plus. These differ in screen size but they both are much larger than any previous iPhone. As widely rumoured the two models sport 4.7-inch and 5.5-inch screens respectively, however they are its slimmest smartphones yet. The designs are similar to those seen in numerous pre-launch leaks too - so there were really no surprises on the smartphone front. The Apple Watch made its official debut. This is the company's first wearable and Apple, with typical confidence, said it offers "innovation in every interaction."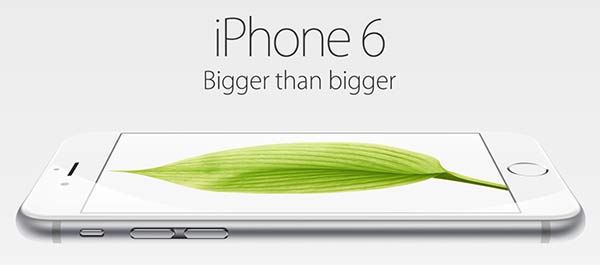 Apple iPhone 6 and iPhone 6 Plus
We all expected Apple would go large with its new iPhones and it indeed has done so. It uses this odd sounding strapline to describe the new smartphones: "bigger than bigger". Let's look at the key features via a bullet list…
Screen: 'Retina HD' displays, iPhone 6 offers 1334 x 750 pixels and the iPhone 6 Plus offers full HD 1920 x 1080 pixels.
Processor: Apple's A8 64-bit processor is said to offer more power and tax your battery less. Again Apple deploys a co-processor, this time its dubbed the M8.
Camera: Apple says this new camera ups the ante for smartphone video. This 8MP main camera uses a new sensor with more sensitive 'Focus Pixels'. Video can be shot at 1080p and 60fps and as fast as 240fps at 720p.
Other: Apple also included a payment system, Apple Pay, which joins Touch ID and NFC to make store and on-line purchases simple and 'secure'. That system will roll out in October. iOS 8 will also be installed as standard with a range of new apps, especially health and fitness tracking, and features including third party keyboards.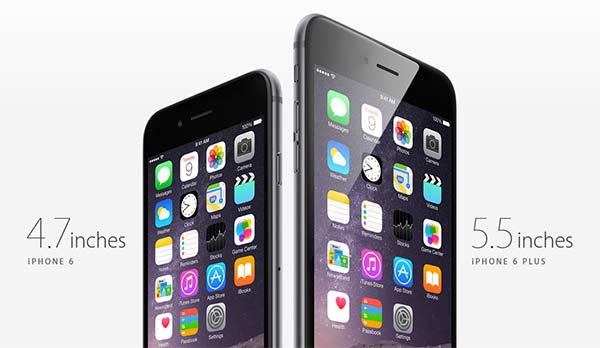 The iPhone 6 smartphones are available for pre-order from 12th Sept, depending upon your region, and availability will start from 19th Sept. They will be available in Gold, Silver and Space Grey with built-in storage of 16GB, 64GB and 128GB. It will cost from $199 on a contract.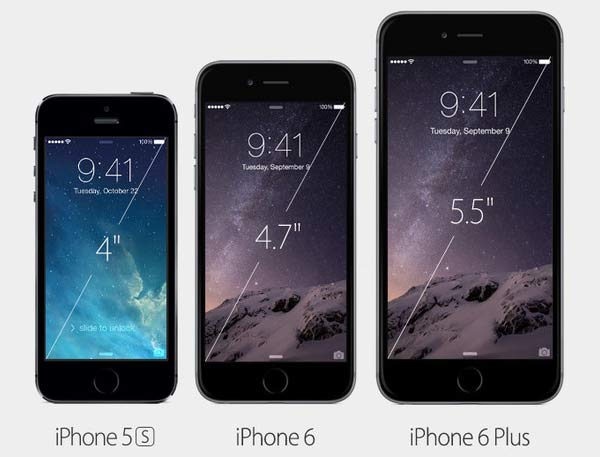 Apple Watch
The long awaited Apple Watch has been unveiled but it won't start to ship until "early 2015". The functionality of the smartwatch doesn't really leapfrog the existing wearable rivals we have seen in the run up to this launch event, however Apple seems to have addressed the fashion aspect much more comprehensibly. That's probably extremely important for watches and wearables, to achieve good adoption rates.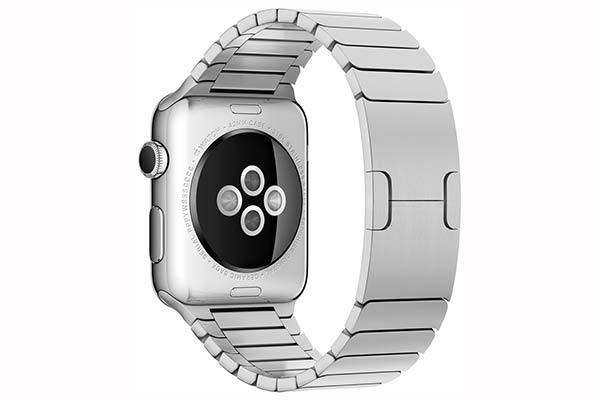 Apple offers many permutations of Apple Watch to consumers. It does this by offering six watch chassis finishes, six watch bracelets and two watchface sizes. Customers can mix and match to get the right design for their fashion feeling. It has also assembled it's own signature 'collections' which are ready made to appeal to certain market segments as you can see below.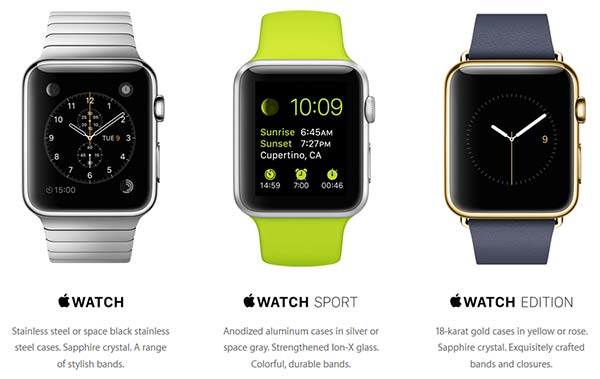 Watch face size choices are 38mm or 42mm tall. Watch chassis finishes are Stainless Steel, Silver Aluminium, 18-Karat Yellow Gold, Space Black Stainless Steel, Space Grey Aluminium and 18-Karat Rose Gold. Wristband options are steel link bracelet, plastic sports band, leather loop, classic buckle, modern buckle and Milanese metal mesh. Beyond the physical appearance users can change the look of the Apple Watch dramatically thanks to changing the display style appearance. Apple uses a new Watch OS for this customisation.
Apple's Watch OS was specifically designed for watches and isn't a version of iOS. It shares a lot of key system apps but the OS but is built to work with Apple's new watch crown and pressure sensitive display UI. Apple says the new interactions are "entirely new yet immediately familiar". The watch crown dial and screen work together for users to get around the interface and use apps quickly. Apple also has got Siri in there for voice based assistant duties.
Standard Apple Watch apps include Calendar, Music, Maps, Apple TV, iTunes, Remote Camera, Stopwatch, Timer, Stocks and Photos. Apple also has a new type of messaging app for Watch users called 'Digital Touch', where users can etch-a-sketch, walkie-talkie, and 'tap' each other. There's also the option to send other users your heart beat… Like other smartwatches Apple's device offers a range of health and fitness functions via an array of sensors built-in. A paired iPhone is required for most Watch communication functions, much like with the early Android smartwatches.
The Apple Watch will arrive in early 2015 priced from $349.