Two new Apple iPhones are in development sporting larger curved screens which utilise pressure sensitivity, according to a Bloomberg news report today. We heard rumours of larger screened Apple smartphones before the recent launch of the iPhone 5S and iPhone 5C, which were very much based upon an extended iPhone 4 design. However these two in-development big and curvy Apple smartphones should well and truly break that mould.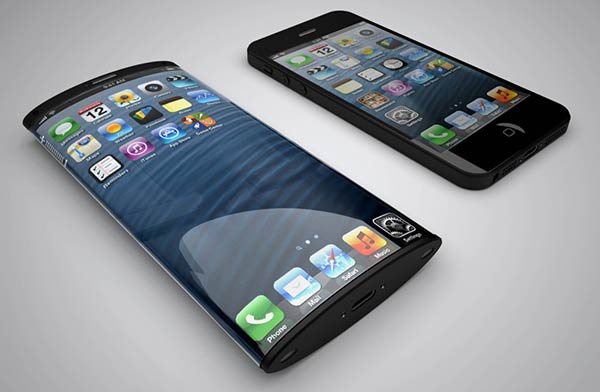 A "person familiar with the plans," told Bloomberg that the two new iPhones in development boast larger curved glass screens which can detect different levels of input pressure. The form of the upcoming iPhone screen curvature, as described, will be horizontally convex, the screen bulging towards the viewer with the sides curving down towards the single hand gripping palm and fingers. It's the opposite of the Samsung Galaxy Round and one would expect such a display to be even more vulnerable to knocks and scratches. If true it would be the third curved screen smartphone we know about and a third way of applying the curvature on offer from these new screens. It is almost as if LG, Samsung and Apple have drawn straws for the screen curve orientations.
The two models that Apple is currently working on come in screen sizes of 4.7-inches and 5.5-inches said the Bloomberg source. The largest of the two new smartphones would be of similar size to the recent Samsung Galaxy Note 3, revealed the insider.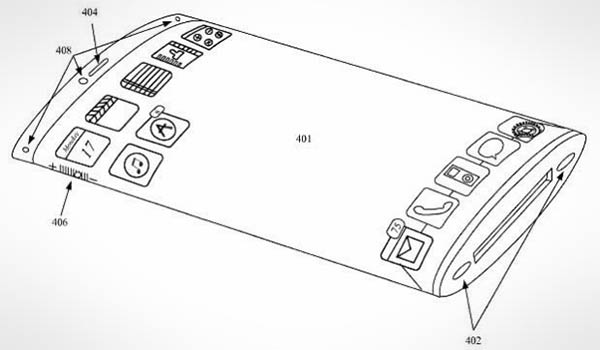 Last month, with the release of two smartphones simultaneously, Apple broke its usual tradition with mixed results. The more advanced and expensive 5S (available in a gold finish) has been in much higher demand than the colourful but cheaper iPhone 5C model. Apple has already reacted by downscaling production of the iPhone 5C, Bloomberg has been told.
The new larger iPhones should be with us in Q3 2014 so will probably be launched as full version number increments in the iPhone range. At last then, Apple fans will to be able to buy an Android-rivalling large screen equipped version of their favourite smartphone. However, even with such a long time until they are launched, the Bloomberg source was doubtful that the multi-pressure sensitive functionality would make it to the curved screen phones by release time. Apple might save these enhanced features for the iPhone 6S.