Capturing for enthusiasts
Elgato, a division of Corsair, made its name as a leading manufacturer for PC capture cards. The recent trend of streaming your playing skills to platforms such as Twitch and YouTube has brought such cards into sharper focus for a wide range of gamers and enthusiasts. Building on this momentum, Elgato has this week released a new high-performance capture card called the 4K60 Pro V2.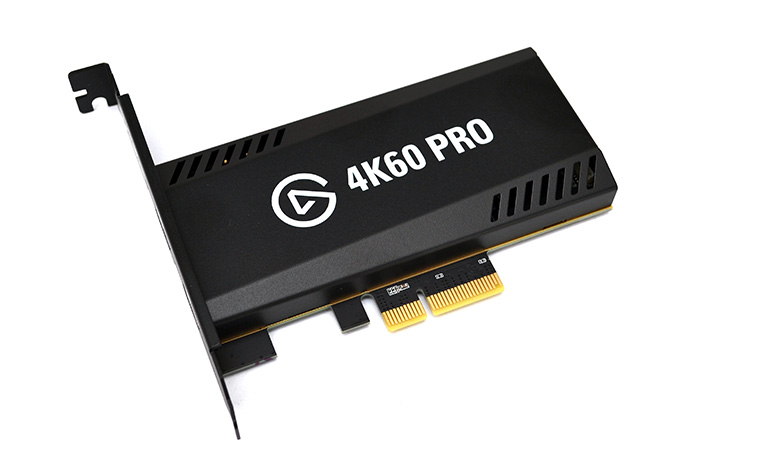 Smaller and more powerful
The original model is presented in a full-size PCIe form factor. V2, meanwhile, shrinks this to half-height PCIe 2.0 x4, as you can see from the picture above, and Elgato bundles in a half-height bracket for use in small form factor PCs, which is a sensible move. The accompanying software runs solely on Windows 10 - so no Linux or Mac - and requires a 6th Gen Core or Ryzen 7 CPU along with a graphics card capable of HEVC encoding.
The main target audience for the card is the console crowd, specifically those who game on the 4K-capable Xbox One X and PlayStation 4 Pro machines, and to that end the setup is disarmingly simple. Whack in this card to your PC, connect the console's HDMI output to the HDMI 2.0 input on the I/O bracket, and then use another HDMI cable out from the 4K60 Pro to either a TV or monitor.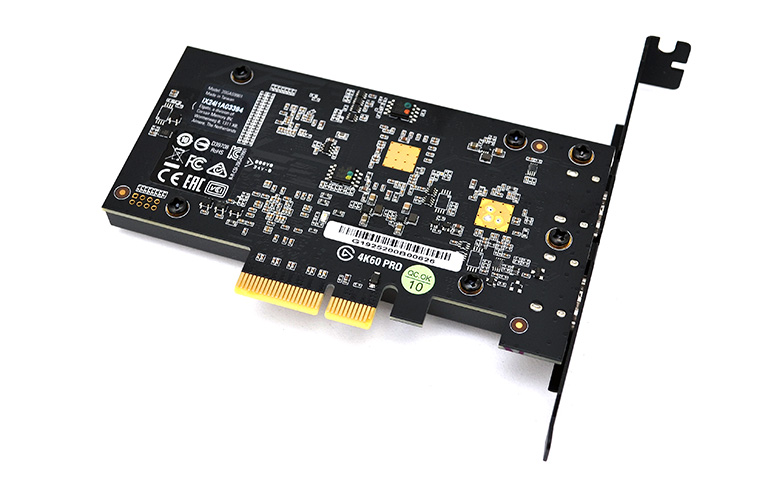 This is exactly how the original 4K60 Pro worked, and it subsequently received a software update that enabled HDR passthrough for immersive playing on a compatible screen while capturing or streaming in regular SDR for broadcast purposes. Not all first-edition cards had the necessary hardware to support HDR passthrough, though, so Elgato offered a free card upgrade for a limited time.
Key improvements over first-gen 4K60 include a lower street price of $250 (£230) compared to, at launch, $400 (£375), and V2 enables multiple programs to use a single feed at the same time - useful for adding that layer of polish to a streaming production.
V2's hardware is also improved to guarantee 4K60 HDR10 passthrough and same-quality local recording to your hard drive, plus concurrent streaming at up to 1080p60. It's also able to capture at high refresh rates that are possible when gaming on premium graphics cards such as GeForce RTX and Radeon RX 5700. For example, in a dual-PC setup, the 4K60 Pro V2 captures at up to 1080p240, 1440p144 and, of course, 2160p60. These specifications put it on a par with the reviewed AVerMedia Live Gamer 4K (GC573).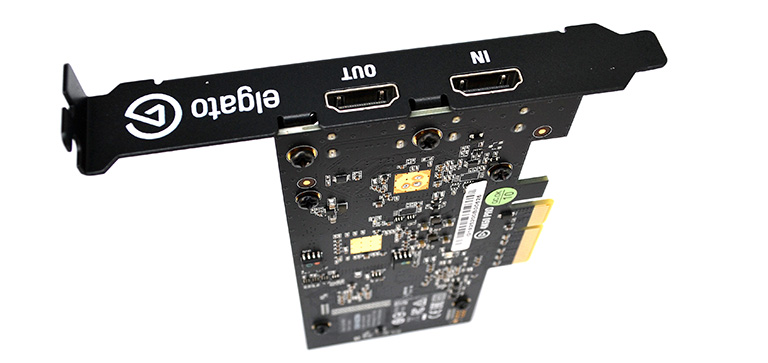 Ease to use
Getting the whole shebang up and running is as straightforward as it sounds. Download and install the 4K Capture utility, plug in either a console or secondary PC, and that's it. The obvious caveat is that the maximum supported resolution is limited to the monitor or screen the 4K60 Pro is plugged into. Want to capture at 4K60 and only use a 1080p display? You'll either have to make to do with 1080p passthrough or disconnect the monitor entirely. Kind of obvious, but worth bearing in mind.
You'll notice that Elgato requires a fairly beefy PC and modern graphics card for effective capture because the card itself doesn't have a dedicated internal encoder, unlike the cheaper HD60 Pro. Worth knowing if you have a weaker CPU such as Core i3 or Ryzen 3 and want to encode at 4K60. We tested with a PC armed with a Ryzen 7 3800X, GeForce RTX 2080 Ti, and 32GB of RAM. Overkill? Most certainly, and CPU usage peaked at 28 per cent when recording. That's okay with an eight-core, 16-thread chip like ours, but may cause gaming framerate issues for processors endowed with fewer cores.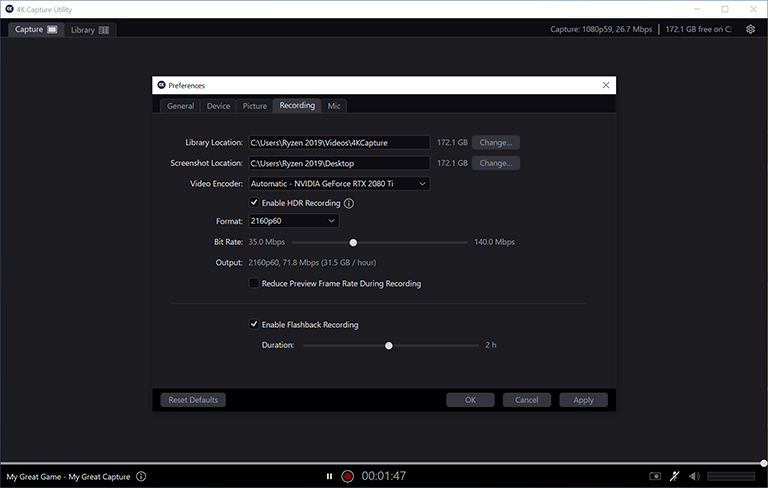 Capturing and streaming is a matter of setting up the general preferences - resolution, HDR, bit-rate, etc. Flashback Recording is a cool little feature that enables you to save your gameplay retroactively. Instant Gameview technology, meanwhile, lets you monitor your capture feed with ultra-low latency, perfectly syncing your broadcast with your gameplay, according to Elgato.
Though touted as a lag-free passthrough solution, we noticed a very slight interval between controller movement on a PS4 Pro and the resulting video on the passthrough monitor. The same was true of a dual-PC setup. No deal-breaker, but not perfectly lag-free, either.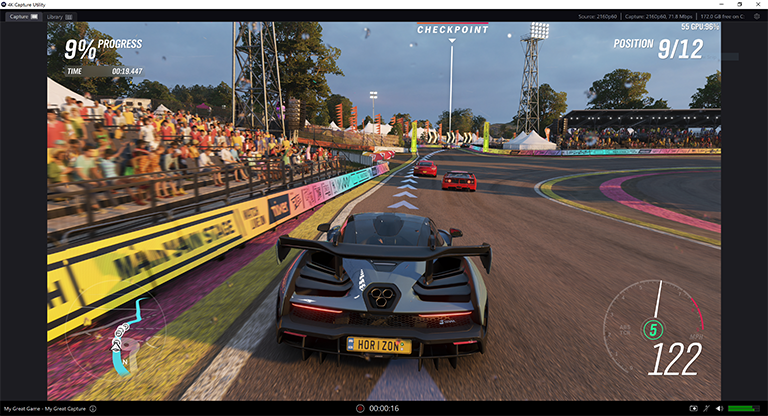 The process of capturing is also easy. Press the red record button at the bottom of the screen and away you go. Capturing at 4K60 and a mid-level 71.8Mbps resulted in a file size of 538MB for a 59-second clip, which was obviously too large for streaming purposes. Pushing up the bitrate, to a maximum of 140Mbps, results in bigger files, so we'd recommend users record to either a fast mechanical drive, or better still, any flavour of modern SSD.
General capture quality is excellent, with no dropped frames, across all tested resolutions and refresh rates, and an end-to-end HDR capture and display - high-end PC to Elgato 4K60 V2 inside another high-end PC to Sony 55in HDR10-compatible LCD - was also spot on.
Extending the usefulness further for larger-scale broadcasts and recording, multiple 4K60 Pro V2 cards can be installed in a single PC, ostensibly to take Xbox One X, PS4 Pro and PC sources concurrently.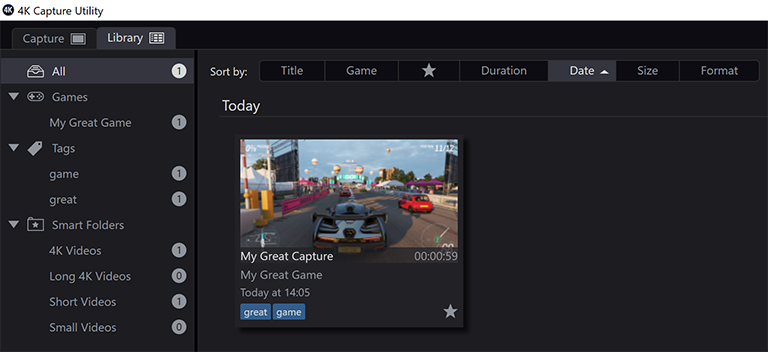 All captures are catalogued within the 4K Capture Utility, but should you so wish, the hardware can interface with popular software of your choice - XSplit and OBS being key examples.
By provisioning for end-to-end 4K60 HDR support, super-high-refresh rates, and possibility of multiple sources, Elgato is aiming the 4K60 Pro Capture card at the audience that wants to take their many-source recording/streaming to the next level. It's good to see Elgato think about PC form factors by building this latest iteration in a half-height package, too.
Priced at $249 (£230), it's arguably still premium but significantly cheaper than the original model. Aimed for anyone who's playing on a latest-generation console or high-spec PC and wants to record and share their exploits with the wider world, the Elgato 4K60 Pro V2 is easy to use and hard to beat.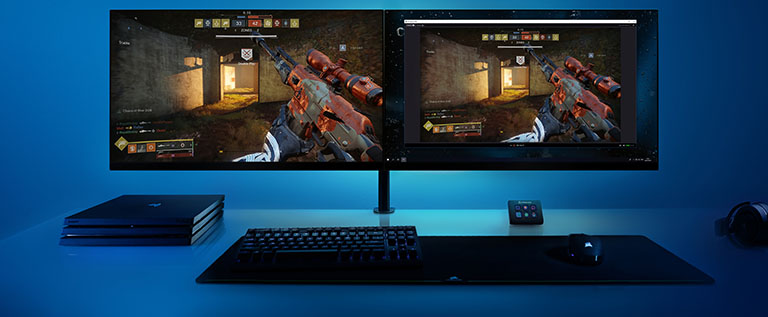 The Good

The Bad

Super-easy to use
Half-height form factor
HDR10 recording
Support for super-high refresh rates
Multiple cards enable serious streaming


No internal encoder; needs a beefy PC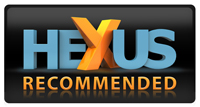 Elgato 4K60 Pro V2 Capture Card
HEXUS.where2buy
TBC.
HEXUS.right2reply
At HEXUS, we invite the companies whose products we test to comment on our articles. If any company representatives for the products reviewed choose to respond, we'll publish their commentary here verbatim.