Microsoft is to release a new "game" for the Xbox 360; it's a karaoke title, simply called "Karaoke". The software giant is introducing a new twist to monetising this entertainment title utilising a pay-per-hour music streaming system. While many computer game fans would baulk at such a payment scheme Microsoft may get away with this strategy, selling to drunk-on-the-party-atmosphere karaoke fans.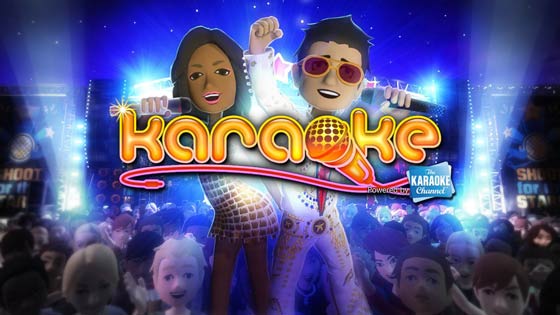 Sony's SingStar rejuvenation attempt via DLC
In October Sony announced that the newest version of SingStar on PlayStation would be free, but users would pay for DLC; in this case music tracks. This sounds fair; users just pay and download any choice and amount of tracks they like for the game. SingStore reportedly has over 3,000 tracks to choose from, whereas a paid for full-price Karaoke game DVD might come with 20 tracks + DLC options. A senior Sony game producer said to MCV at the time "It will be interesting, to be honest. It is a bit of an unknown. Obviously we on SingStar haven't done this kind of thing before. We are very, very excited about it, making it available to everyone in Europe. It is about broadening the audience and getting as many people singing and playing and having fun as we possibly can."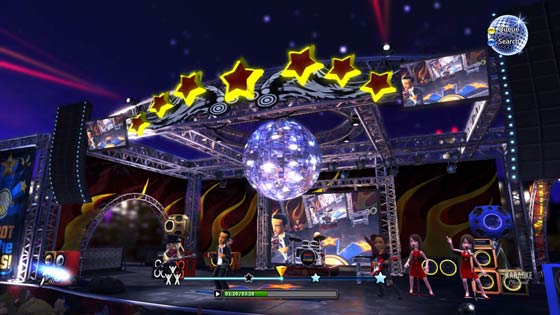 Microsoft's Karaoke and the streaming content model
Karaoke players on the Xbox 360 will buy blocks of singing time in sizes of two, six and 24 hours using their Microsoft points. We don't know the costs of the time blocks as yet, unfortunately. Microsoft has got together with The Karaoke Channel and there are over 8,000 songs across all genres (including Pop, Rock, Country, R&B and Hip-Hop) available to players. You can add streamed songs to a favourites list or access previously played songs from a history list for faster access. The interface will also allow you to queue up a play list to keep your party going.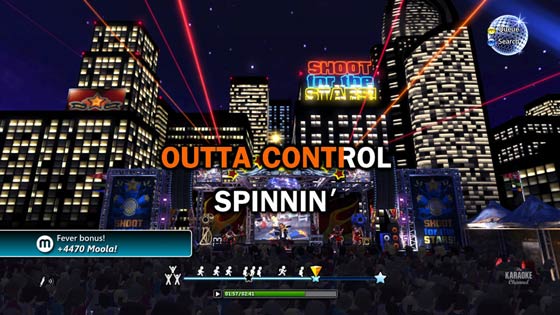 The President and CEO of Karaoke Channel, Eric Boyko, told reporters "The Karaoke Channel will combine its expertise with the advanced capabilities of the Xbox 360 platform from Microsoft to develop the best in-home karaoke experience ever. Now anyone can access our vast library and sing in a fun and interactive way right from their Xbox". You will need some kind of Xbox compatible voice input device of course; like an Xbox headset or Xbox Microphone.
If Microsoft's new Karaoke title is successful we may see other games adopt this streaming content pay-per-hour scheme. What other games would fit the hourly payment model?