Do you want to join the virtual reality uprising and have your own VR headset? The new Oculus Rift development kit will cost you $350, whilst Sony's Project Morpheus is not looking to be so cheap either. However Polish company De JET Works is promising to bring you VR experiences for just €50.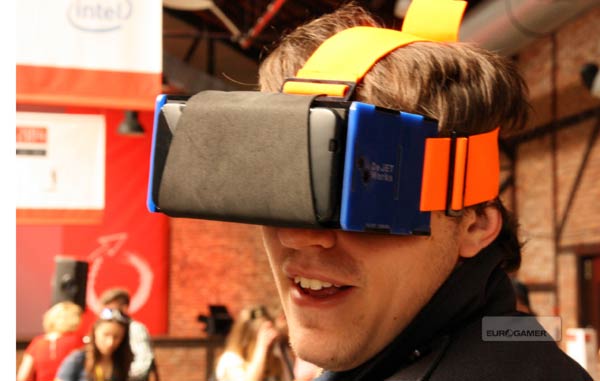 Unveiled at the Digital Dragons show in Poland last week, the new device is called the Virzzmo. It's a head harness that is powered by your smartphone and utilises optical lenses and an app to turn movies, games or pictures into stereoscopic 3D.
Any smartphones with a screen of 4.7-inch or larger can be used with the device. The phone is placed in front of the user's face, where the optical lenses then work with the specially designed app to separate the display into distinct sections for each eye. In addition, the device uses the phone's gyroscope for head-tracking to create the 3D effect.
The company behind this simple VR headset is run by Dariusz Żołna, who came up with the idea around the same time Oculus Rift came into the picture, according to an interview with EuroGamer. However, instead of the following footsteps of the Rift developers, he wanted to make something simple and different. The first prototype headset he made was with some optics glued onto a Lego shell, which used rubber straps to hold a phone in place.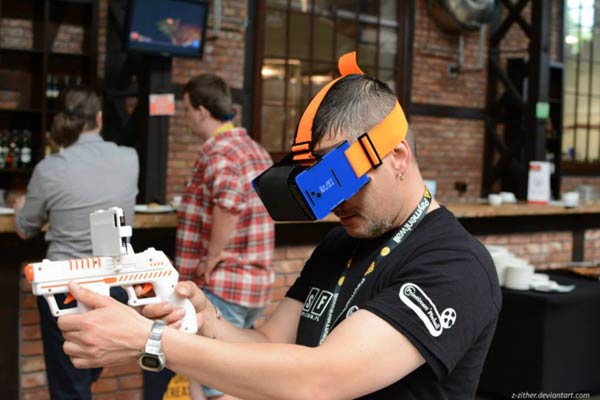 "The difference is very simple," said Żołna,. "If you buy Oculus ... after two years you have old device - you need to buy a new Oculus. But if you use something like this, it never gets old, because if you change your phone you upgrade your device - better resolution, better computing power."
Vrizzmo is effectively upgraded when a user upgrades their smartphone, removing the need to upgrade any specialised hardware. The system also eliminates the need of being tethered to any external hardware, unlike the Rift and Project Morpheus. The company is now getting ready to start sending development kits out during June, and we are eager to see how much developer interest the device will attract.