DAViD untangles your tunes


Not be confused with HEXUS very own David Ross, the latest addition to Geil's DAViD range of products is the Series 201 Bluetooth Sports MP3 Player.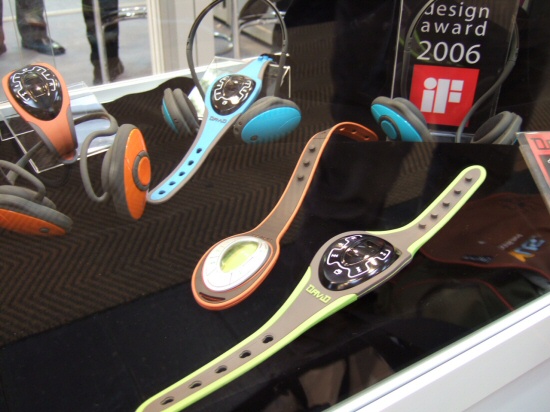 An IF (International Forum Design) 2006 Award winner, and boasting a completely wireless Bluetooth Stereo design with rechargeable Lithium battery, the Series 201 will be available soon in five pastel coloured shades (white/grey, green, blue, brown, and orange).

The series 201 is available in two capacities of 512MB and 1GB, plays back both MP3 and WMA files, is equipped with an OLED display and also supports Voice-recording.