Last year SNK launched its first entry into the retro gaming mini console fray, the Neo Geo Mini arcade machine, as part of its 40th anniversary celebrations. That diminutive mini-arcade cabinet with its own built-in 3.5-inch screen was a bit different from the devices pushed out by rivals - but still offered an HDMI out for big screen action.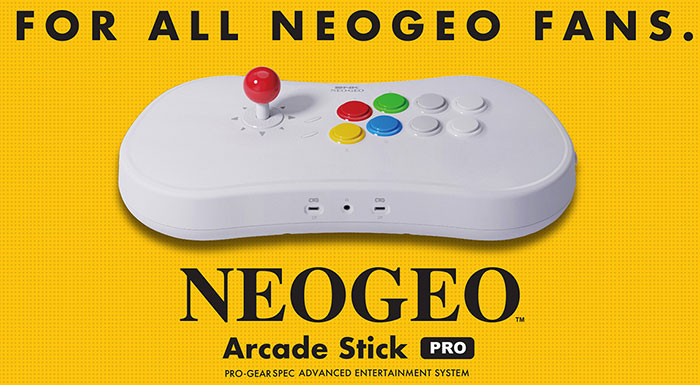 Today SNK has launched a follow-up mini retro console taking a different tack again - with a combination device of sorts. The new Neo Geo Arcade Stick Pro contains all the mini-console hardware so it can be simply plugged into a TV directly via HDMI port (Console Mode), or it can be used as a plug-in joystick for the aforementioned Neo Geo Mini arcade machine or for gaming on your PC (Joystick Mode). Interestingly, when used in Console Mode you can plug in extra Neo Geo mini Pads for multiplayer fun.

This is no mini
The size of the Neo Geo Arcade Stick Pro is pretty substantial at about W430mm × D215mm × H125mm - which is bigger than most PC keyboards, so it should be a sturdy and ergonomic arcade stick to use. SNK promises a "comfortable play feel unique to arcade sticks," with this device.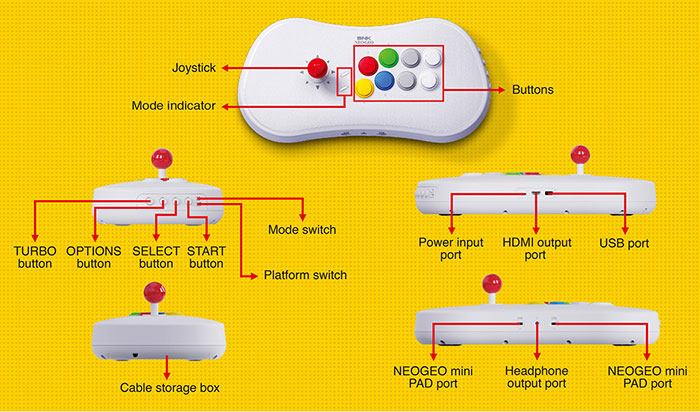 There are 20 "carefully selected" fighting games from SNK built-into the Neo Geo Arcade Stick Pro for use in Console Mode (titles and other specs may vary worldwide). Unfortunately as it is still pre-availability, the games list hasn't been shared. SNK says the release date and price will be shared at a later date and asks us to stay tuned.