Anyone got change for a fiver?
We've seen plenty of weighted gaming mice at CeBIT this year - you know, the kind where you have a collection of weights that you can swap and change depending on how light or heavy you like your mouse - but this is the first coin-weighted mouse we've seen behind the scenes.

Genius showed us a prototype of its new gaming mouse, the Netscroll G500 laser mouse, which hits the UK market in approximately one month's time. It's fairly standard in its look and has adjustable dpi. What makes it a bit quirkier than comparable mice is that you can adjust the weight by popping a few coins under its hood to suit your preference.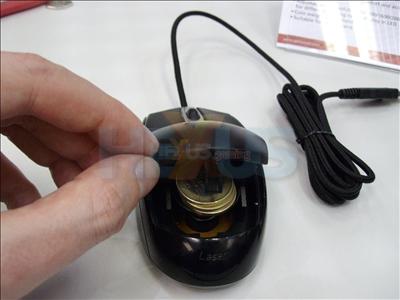 Click for larger image



You just need to make sure you get your change back out after, otherwise you might not have enough money to buy your CeBIT pork-infested lunch.