Valve has updated its Steam Hardware Survey PC tech spec charts. The latest results look at the month of February, 2018. While nothing momentous has occurred during the shortest month of the year, there have been a few changes to trends and the balance of power over the various segments monitored. For example, AMD has perhaps started a longer term reversal trend in its CPU market share, and its GPUs have enjoyed a slight fillip too. However, probably a more significant trend marked in Feb was the Oculus Rift finally overtaking the HTC Vive - as the Steam user HMD of choice.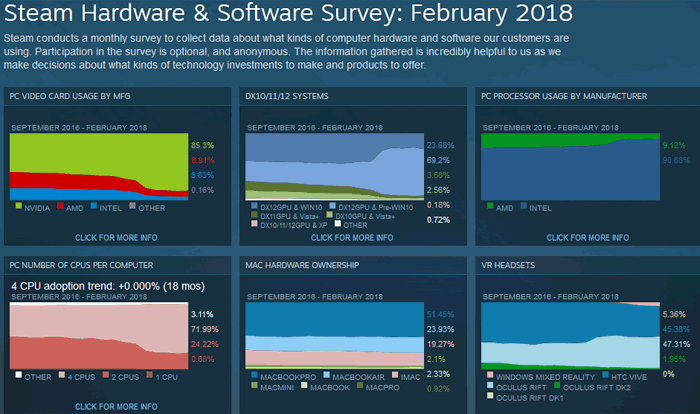 AMD's fortunes are on the up at the moment. It can't make its GPUs fast enough (neither can Nvidia) - but this isn't wholly due to PC gaming demand. AMD CPUs, meanwhile, have gained enthusiast and gamer attention with the improved performance of Ryzen-cores, platform longevity, and the recent launch of some attractive new generation APUs.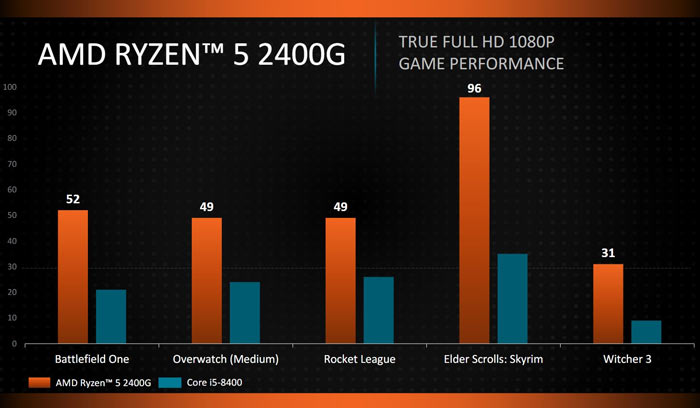 In chart terms, the upside changes for AMD are small but these definitely aren't dead-cat-bounce occurrences, one senses new trends are being formed. In GPUs AMD managed to increase its Steam user share from 8.2 to 8.9 per cent in Feb. In CPUs AMD did better, with a full percentage gain, from 8.1 to 9.1 per cent.
As mentioned in the intro, the biggest step change was seen in the VR HMD user share. Oculus has been heavily promoting and discounting its Rift HMDs since summer 2017. This pricing-lead attack on the HTC Vive looks like it has enjoyed some success over recent months, despite HTC's own subsequent offers (said not to be a reaction but a long term plan). At the same time HTC looks like it has been squeezed by the introduction of Windows Mixed Reality (WMR) headsets. However, I think that's a graphical impression rather than anything to do with actual choice or reasoning - why would the WMR impact be felt to a greater extent by HTC than by Oculus? It's just coincidental.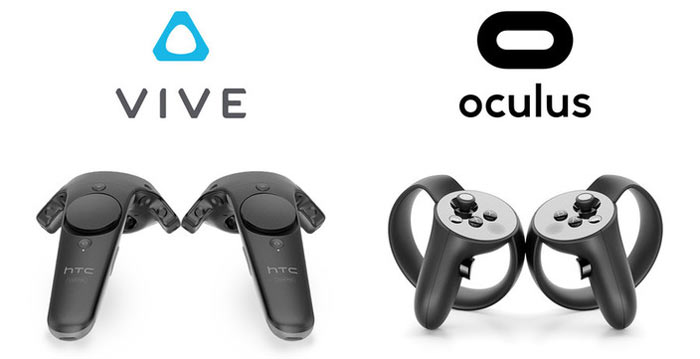 Last but not least, February wasn't a good month for Windows 7 on Steam. This 2009 vintage OS lost over 3 per cent share, with most of the gains (2.7 per cent) taken up by Windows 10 64-bit.