FIRST LOOK - RAPTOR-GAMING M2 Mouse



Everyone is picky when it comes to choosing a new mouse, witch factors such as sampling rates, DPI, comfort, size and weight influencing which mouse to buy. Other than the introduction of optical mice (with the ensuing increases in DPI and sampling rates), mice haven't seen any really new innovations for a while. All that is about to change with RAPTOR-GAMING's M2 Mouse.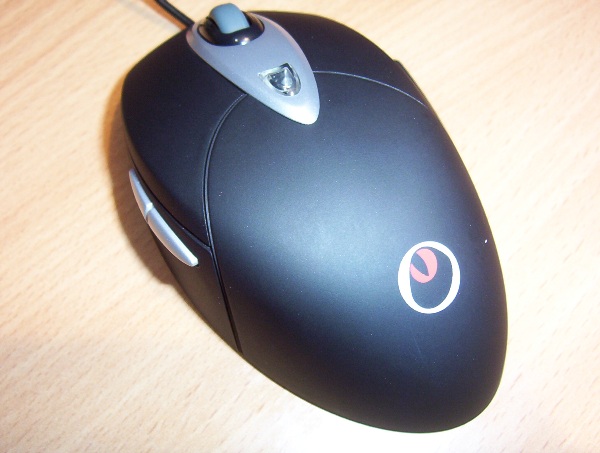 So what's so special about the M2? On the surface, nothing much. I had my hands on a pre-production sample which, other than it's rather sleek looks, appears to be just like any other mouse.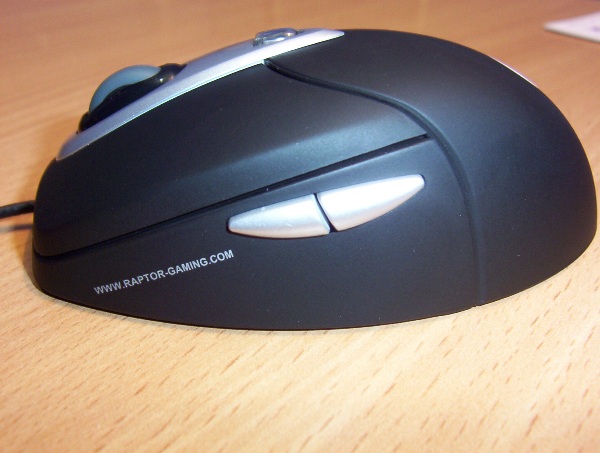 Coated with black, soft touch plastic, the RAPTOR-GAMING M2 is sculpted to fit the hands of most players and felt very comfortable in even my big hands. The soft touch coating allows for a non-slip grip, which is always a concern after a particularly fraught CTF match. On the underside, four pads give a smooth tracking movement across most surfaces and the raised design of the pads looks like it might help stop gunk build-up clogging up the mouse and causing a sticky movement.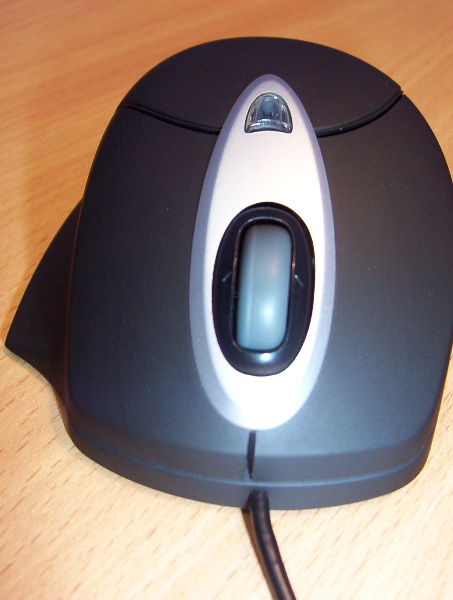 The M2 is sculpted to be used with your whole hand resting on top, with your middle finger over the wheel, ring finger on the right button and then to top your pinkie dragging, RAPTOR-GAMING have added a small wing for it to rest on.

But the M2 goes much farther than simple ergonomics, it has two innovations that make it stand out from the crowd. Have a close look at the pictures and you'll see that extra little button behind the scroll wheel. That's rather special in itself, as what this little button dose is allow you to change DPI on the fly, from within the game or application you're using.

What this allows you to do is knock the DPI up for fast manoeuvring in open areas and then throttle it back down for more accurate aiming once you've got the sniper rifle… So it might be that we can say goodbye to having to compromise between speed of movement and accuracy as that little button is designed to give us both and select anything from 400 up to 2000 DPI…nice.

But the M2 has another little trick, hidden away under the back half of the cover. Lift this off and you'll see a removable weight which means that you can, within a 30g range, make the mouse as heavy as you like.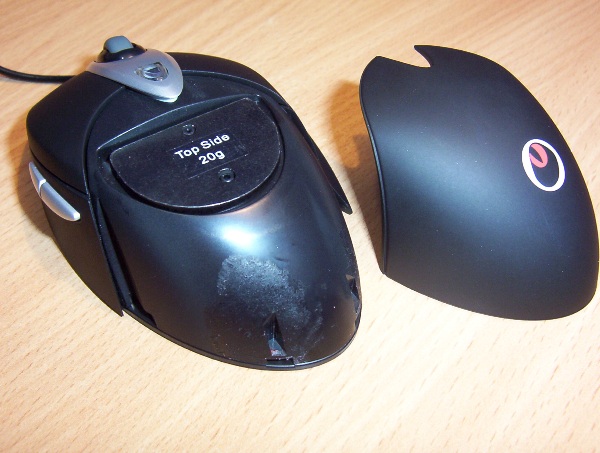 The M2 is supplied with a 10g and 20g steel weight, and combining these or missing them out all together let' you have the right 'feel' for you. And, as the weights are steel, there's nothing to stop even the fussiest of gamers getting out a file and shaving off a few grams to get the ideal weight for them.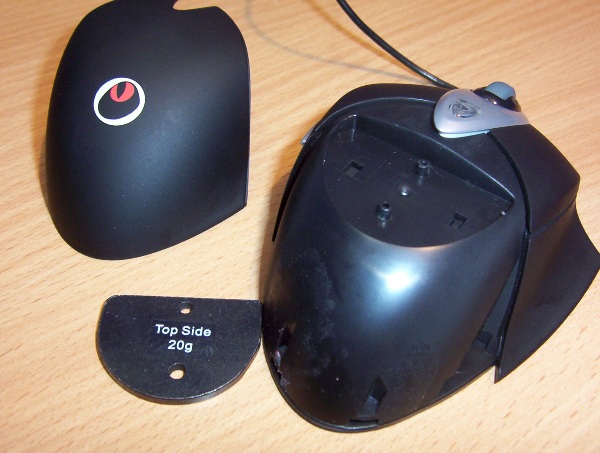 All in all, the RAPTOR-GAMING M2 has coupled together two ideas which can only benefit gamers and enhance their game. I was looking at a pre-production sample which wasn't hooked up to anything, so I'm very interested in seeing how the M2 performs in real life…