At the first-ever Bethesda E3 Showcase last month gamers were delighted with the news of the upcoming release of Fallout 4. This long-awaited sequel will launch globally on PC, PlayStation 4 and Xbox One on 10th November 2015. We also learned about a special edition of the upcoming game which comes with a Pip-Boy smartphone case for your wrist and companion app, plus a new mobile game based upon Fallout, called Fallout Shelter.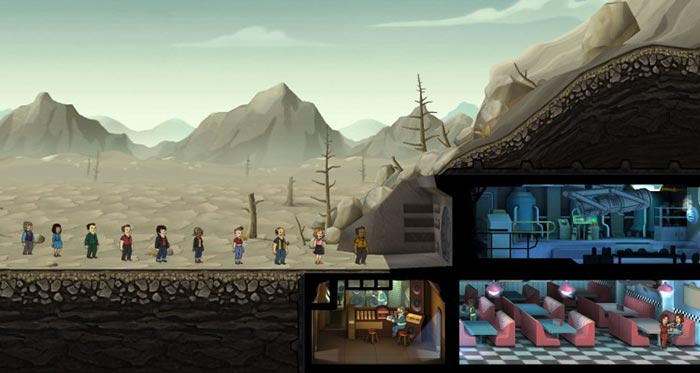 Fallout Shelter on Android
The Fallout Shelter mobile game was launched at E3 and became available immediately on iPad. Ever since that time Android device owners have been asking 'What about us?'
Now, at last, we have a semi-official, slightly vague, non-committal release window thanks to the Twitter social network. In reply to a question about the release date of Fallout Shelter on Android, Pete Hines 'that guy at Bethesda that talks a lot', Tweeted that it is "coming along nice. haven't announced a date, but should be out next month. we'll let you know when we have specifics". Some Android fans were perturbed to be told 'next month' on the first day of this month.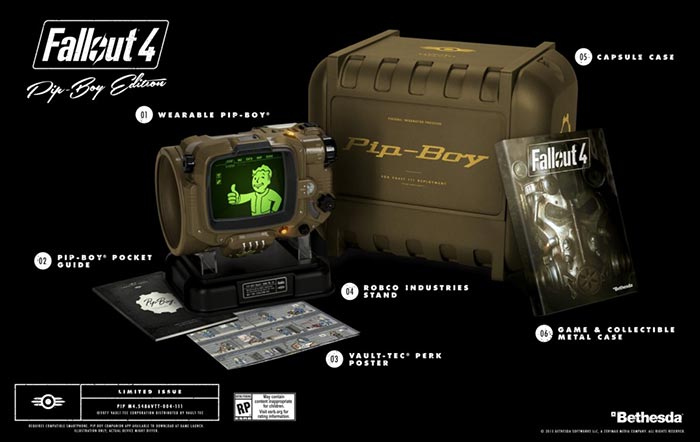 Pip-Boy can't fit the largest phablets
At the E3 event we heard that the Pip-Boy wearable smartphone case would fit "a variety of smartphone devices". Bethesda has since sought to make the scope of its compatibility clearer.
The Pip-Boy will come with foam inserts that fit iPhone 6, iPhone 5/5s, iPhone 4/4S, Samsung Galaxy 5, and Samsung Galaxy 4. A customisable foam insert will allow you fit other smartphones but Bethesda says any smartphones larger than those listed explicitly above won't fit. That includes popular modern devices like the iPhone 6 Plus, HTC One M9, Galaxy S6 and Galaxy Note 4. The absolute size of the cavity space is said by Bethesda to be 141.2mm x 71.6mm x 10.2mm – so you can check your device size against these three dimensional limits.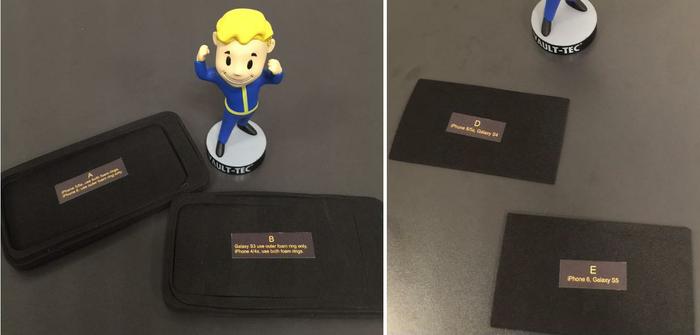 Pip-Boys in the UK
If you live in the UK, and want to secure a £99 Fallout 4 Pip-Boy Edition, GAME started selling a "limited supply" of them at 9am today. This of course must be some kind of pre-order reservation system. As a reminder, the full game and smartphone companion app for the Pip-Boy will be released on 10th November.