Technology aims squarely at previous 'niche' markets
Technology for the girls

AT CES 2006 we saw all sorts of cool stuff but surely an indication of just how much technology has been accepted into the home is by the products aimed specifically at the younger end of the market.

Where a few years ago you might find the odd mouse with a Barbie sticker on the top, now we've got whole ranges of techno toys aimed at pretty specific markets. Take these Hello Kitty gizmos for example; Hello Kitty is simply enormous in the Far East, so big you can even get Hello Kitty credit cards (though obviously not for the under 18s) and that popularity has been steadily growing in the Western world too.

Just check out what's on offer now for the discerning girlie who likes the latest gadgets with some seriously heavy branding… In the picture below we've got a range of PC extras from wireless mice and USB memory sticks to USB hubs and digital cameras… everything the girl gamer could ask for… and in pink too.



Click for larger image



But it doesn't stop there, as well as branded TVs and radios we also saw a couple of DVD players on show that are worth a mention.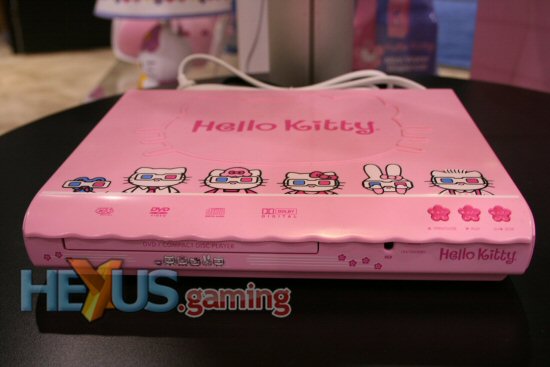 Click for larger image



This is the KT2337 Hello Kitty DVD Player which, besides being covered in the Hello Kitty characters and bright pink, features support for DVD, VCD, CD, CD-R, CD-RW, MP3 and Picture CD and with full slow motion and speed search functions as well as multiple zoom and picture aspects, it's a well featured DVD player showing just how serious this branded business is.

But if that doesn't convince you, then check out this DVD player below. The KT2350 Progressive Scan DVD Player as its name suggests features Progressive-Scan Output, component video output and all the usual DVD extras we've come to take for granted as well as being a slot loading design with the option for vertical or horizontal mounting.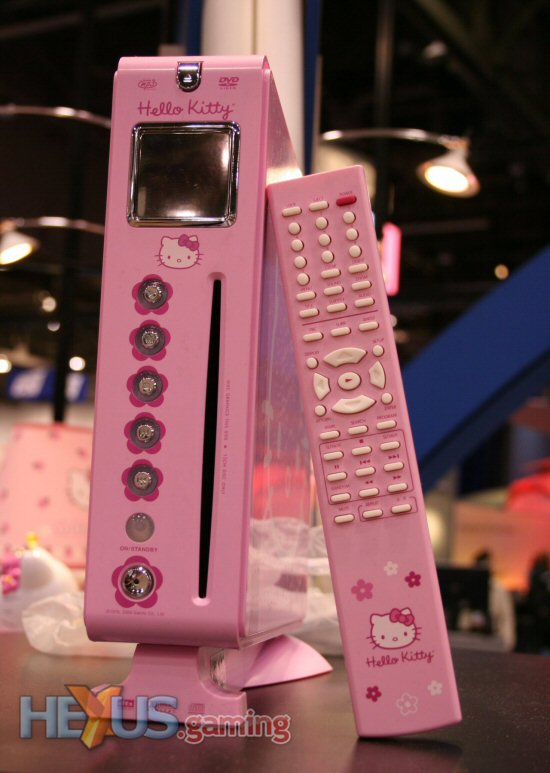 Click for larger image



Where was all this cool stuff when we were young… Kids, eh? They just don't know when they've got it good, do they?