Smartphone makers are adding ever greater numbers of camera modules to their flagship smartphones to try and pull ahead in the pocket imaging race. The trend was clearly flagged in 2018 as Samsung released the Galaxy A9 with quad-rear cameras, and leaks of Nokia's PureView penta-camera designs, and LG patents of a 16x rear camera array came into view.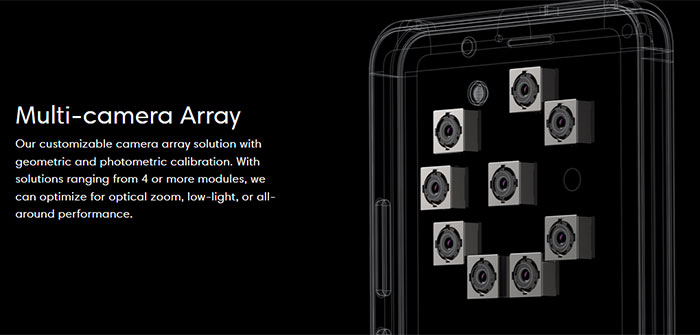 So how many cameras can a device maker stuff into the back of a smartphone without going overboard? It looks like 16 is approximately the sweet spot for portability and effectiveness, if the Light L16, as revealed in 2016, is anything to go by. Light designed the L16 based upon the optical theory of a deconstructed lens - many lenses working as one, rather than a large number of lenses covering various focal lengths in a completist manner.
Yesterday Light announced a joint development with Sony Semiconductors Solutions with the aim of developing multi-image sensor solution reference designs. Under the new agreement Light and Sony technology will be entwined in jointly developed reference designs for smartphone OEMs.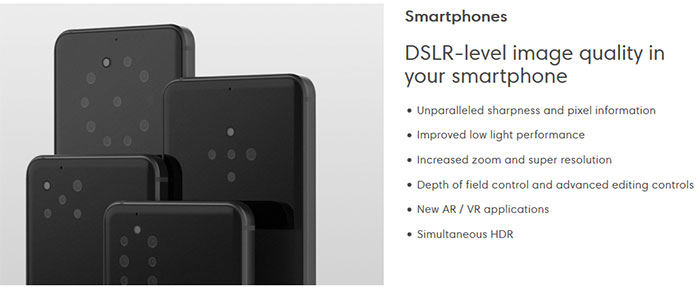 The partnership doesn't mean that we are going to get a flood of smartphones coming out with L16 style camera arrays on the back. Rather the two firm's technologies will work in concert for the development and marketing of multi-image sensor solutions. As touched upon above, Light doesn't just pick a few sensors that it feels will appeal to smartphone punters, there is an underlying theory of how best to combines lenses for enhanced imaging capability. It has designed an ASIC for computational imaging and smartphones packing up to 18 camera units.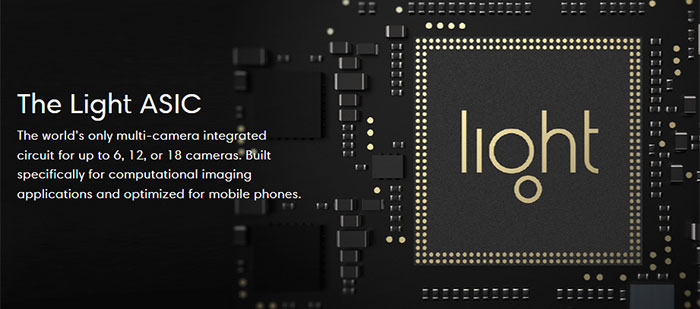 Light's press release mentions that it has worked with Sony on smartphone camera arrays with "four or more cameras," so it must have been able to distil its tech or more narrowly focus it in a way that would be useful for smartphonographers.
The designs don't sound like they will be limited to Sony smartphones like the Xperia range, for example. My Asus smartphone is one of many, from other companies, that leverage Sony image sensors.