As expected, Apple has today updated its online store to allow consumers to place pre-orders for the iPhone 4.
The device, available unlocked and SIM-free from Apple, is available with a black finish in 16GB and 32GB capacities, priced at £499 and £599, respectively.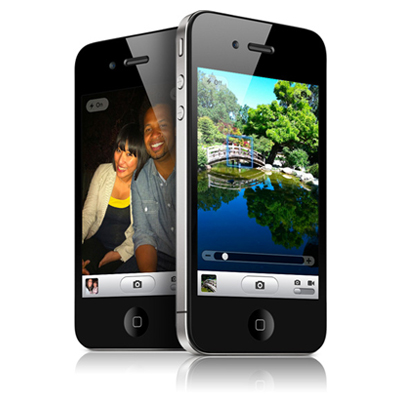 iPhone 4 pre-orders are limited to two per customer, and Apple is guaranteeing UK delivery on launch day; June 24th.
At launch, the fourth-generation handset will also be available on contract from a number of UK mobile operators. Although subsidised pricing details are yet to be officially confirmed, Vodafone yesterday let slip potential price plans through a leak on its UK website.
According to the information, which has since been removed from the Vodafone site, users will need to sign up to a long-term £45 per month contract in order to obtain the handset at no additional cost.
Vodafone has since stated that the leak was merely a "test page," adding that the information "doesn't contain confirmed Price Plans". The leak suggested Vodafone's pricing - for both 16GB and 32GB iPhone 4 handsets - would breakdown as follows: