It wasn't too long ago that RIM announced an agreement with Microsoft that would bring Windows Live services to BlackBerry handsets later this summer.
We were expecting to be made to wait a little longer, but that agreement has already delivered results as Windows Live Messenger became available to BlackBerry users earlier today.
The Live Messenger client, available to download from blackberry.com/livemessenger, supports popular features such as group chats, emoticons, display pictures, and even has the ability to send and receive files. Very handy.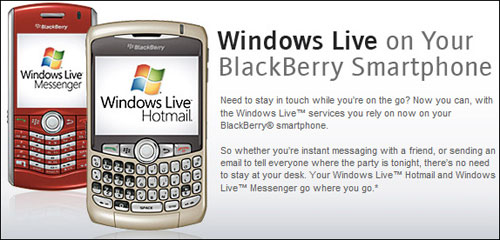 Users can expect to see plenty more Windows Live services appear on BlackBerry devices throughout the year, but this is a welcome start.
Official download link: blackberry.com/livemessenger