Volkswagen UK and veteran dance music act Underworld have got together to produce a smartphone app. Of course the app is about music in your car but it takes a completely new approach - the way you drive generates the music you are listening to. We are informed that your driving speed, engine RPM, acceleration, steering and GPS location parameters are all used to generate your music in real time.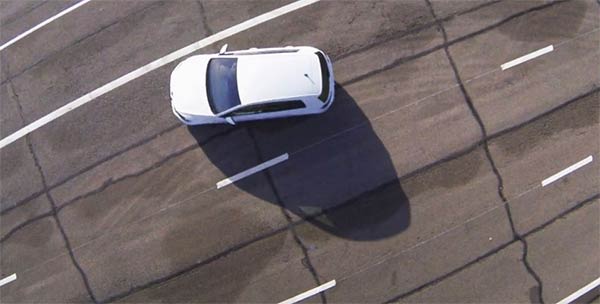 The new app is entitled "Play the Road" and subtitled "Driving music reinvented". VW says that the app delivers "a unique and exhilarating driving experience." The app uses data from the VW GTI's onboard computer and combines that with sensory data from the accelerometer, gyroscope and GPS of the smartphone. Volkswagen has put together a slick video showing off the app in action, see below.
Underworld worked with "Audio Specialist" Nick Ryan to produce the new app. The team had to face the challenge of creating a nonlinear composition that would work as a dynamic soundscape for the VW GTI driving experience. "To do this they created musical stems that could be attributed to locations and specific driving behaviours," we are told. To test the music app the car became an office, says VW. The app creating team would drive around with a 'precision driver' to make sure the soundscape and composition worked appropriately in reacting to the car handling.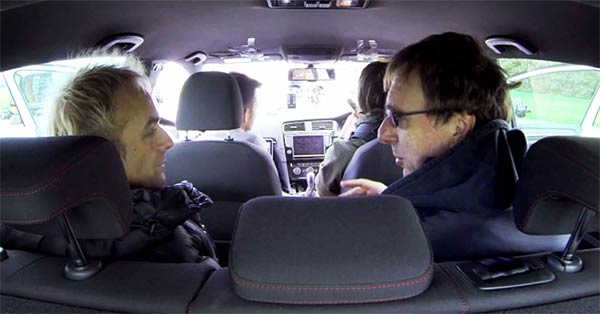 This is a very interesting app for in-car use, however I must point out that video games music composers have been successfully making non-linear game event driven music for a good number of years.
At the time of writing VW isn't making the app available either as a paid-for or free download. VW is using the app right now as the basis of a track day competition where drivers enter to 'compose' music by driving around a special course. You can enter that competition here, entries close on 2nd December.