Forget the format war, just get this and play it safe

LG have launched the BH100 Super Multi Blue Player - a set-top disc player that is set to be the first able to handle both next-gen formats and addresses the challenge of the current battle between Blu-ray Disc and HD DVD. And not before time!

In addition to offering Full HD 1080p from high-definition discs, the player incorporates interactive functions based on BD-Java, which allows advanced menus and functions to be displayed over the video of Blu-ray discs. The same level of advanced menu interactivity is not available while playing HD DVD discs, which could be a bit of a downer… but we'll have to wait and see.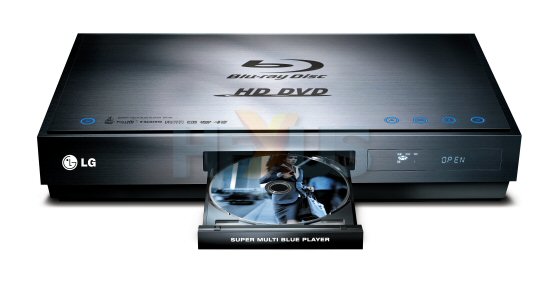 The unit supports various A/V formats, including MPEG-2, VC-1, H.264 video, MPEG1/2 audio, Dolby Digital, Dolby Digital+, DTS and DTS-HD audio, and includes multiple inputs/outputs such as HDMI out, component/composite video outputs, and optical/coaxial/discrete 5.1 channel audio outputs, among others.

It's due in the USA before the end of March and expected to sell for $1,199.

[advert]