Record to and from VHS, HDD, DVD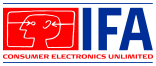 So say you've got an impressive VHS collection which you're gradually replacing with DVDs. Fair enough for pre-recorded tapes, but what about those irreplaceable home movies? Or those superb specials that BBC2 used to run, such as '

A History of Music Videos

', hosted by John Peel. You're not going to find those on DVD, so your only record is on VHS.



Moving to digital entertainment is all well and good if you're starting now, but not for the important stuff you have already on unsupported formats. It's the same dilemma my Mum faced when she found a load of old 8mm films of me and my sisters when we were kids. Of course, there are companies that can transfer your VHS tapes to DVD for you but why bother when Toshiba comes out with something as feature-packed as the RD-XV45?



Click for larger image



Yep, it does exactly what it looks like it does. This is a combined hard-disk, DVD and VHS recorder and it takes up just the same amount of space as your VHS recorder used to.

Now we're all familiar with HDD and DVD recorders and the RD-XV45 is pretty much standard in that respect with a 160GB HDD giving you up to 340 hours of recording time depending on the quality and compression levels set. The DVD recorder maxes out at 10 hours recording time at its lowest quality/highest compression setting.



Click for larger image



But the real bonus on the RD-XV45 is the VHS recorder built in. Sure, it's a standard VHS recorder, not S-VHS, but when you notice that ALL three recording elements - HDD, DVD and VHS - are interlinked, you can't help but get interested.

It means that you can record from any source to any other source. So now you can convert all your old VHS tapes to DVD, or perhaps slap them onto the HDD, do a bit of editing and then burn them to DVD or even back to VHS.

The point is, that with a VHS/DVD/HDD recorder you've got a great interim product for making the transition from VHS to digital without having to give up anything you value on your VHS tapes.

Of course, you could always just get a new VHS recorder and hook it up to your DVD recorder but then you've got cables and signal loss over those cables to worry about... and VHS players are a dying breed.

The RD-XV45 is available in the UK now, priced at £270 and under, but not yet detailed on Toshiba UK's site.

Thoughts? Share them with us in this thread in the IFA news forum.

HEXUS.links
HEXUS.community :: discussion thread about this article
All HEXUS IFA coverage :: IFA - Internationale Funkausstellung - Berlin 2006