Adobe's transition from selling boxed software to adopting the cloud-based software subscription model is well documented and probably eagerly watched by other large software companies. The last time HEXUS reported on Adobe's financials, a couple of years ago, it was in the midst of the change-over and suffering as some clung to their boxed software, resisting the updates juggernaut. However, even then it was seeing the benefits of a steady income stream from subscriptions. In its most recent full year results, FY2015, Adobe published record revenue.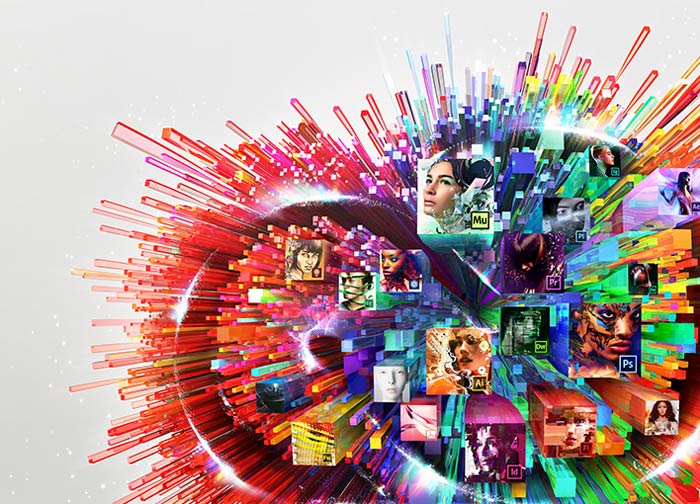 In any business with subscribers there is a cost equated with getting new subscribers and so companies will, if pushed, provide mutually agreeable subscription discounts - that's good for the customer, it just requires a little interaction of the customer's part. Dealing with this kind of friction is pretty common for many people now, as thrifty folk change contracts with TV, phone, broadband and other companies regularly to get the best price. But sometimes companies employ other tactics in order to keep subscribers on board and some of them aren't very fair. This is the case with Adobe, if a recent chat transcript offers proof of the pudding.
In a report by Geek, Adobe customer services is accused of using "strong-arm tactics" in order to keep customers as paying subscribers. The tech magazine goes on to claim that the Adobe rep, in a conversation transcript reproduced in full on GitHub, was "basically lying to a customer about billing and the state of his subscription contract". So anyone cancelling any kind of contract or subscription should get their paperwork in order and know all the facts and dates about their contract before going to cancel or renegotiate.
I've included the significant portion of the chat below, from after the time Rodrigo Deodoro (referred to as Devon and denoted as 'Me:' during the chat) had already side swerved various cut price offers from Adobe. You can see the Adobe rep 'Chaitra' try and halt the cancelling of the contract by claiming there will be an early cancellation fee, then changing tack after Rodrigo asks to speak to a supervisor.
Chaitra: Before, I go ahead and cancel your subscription are you interested in photography so I can change your subscription to photography plan which is 9.99 USD per month which includes Lightroom and photoshop in it ?
Me: No thank you.
Chaitra: Devon, you have purchased a subscription with annual commitment, since you wish to cancel the subscription before the end of one year period, you will be billed 50% of your monthly rate for the remaining months in your annual commitment as early termination fee.
Chaitra: If you pay early termination fee, you will not be able to use the product, however If you continue with the subscription with 2 month free subscription you will be able to use the subscription and also get two months free subscription. In this case, I would suggest you to take an advantage of two months free subscription.
Chaitra: Are we still connected?
Me: I thought you said my subscription started in 2013? Why would I pay an early termination fee?
Chaitra: I see that you have change the plan on Jan 7, 2014.
Me: OK. So, one year from that date would have been January 7, 2015.
Chaitra: Yes.
Chaitra: you have renewed for the another year.
Me: How?
Chaitra: I would like to inform you that, all Adobe subscription renew automatically, if you don't cancel the subscription in 12th month you will be moved to second year cycle. We have sent the notification email regarding the second year commitment for the subscription as we send a notification email for every renewal of the subscription.
Me: If that's true, this is the 12th month of my subscription. Today would be the day it would renew. I want to cancel before that happens.
Chaitra: I checked and see that I your subscription billing date is today, that is 07 Jan 2016.
Chaitra: In this case, If O cancel the subscription also the subscription will reactivate.
Me: You're telling me that if I cancel today, the subscription will automatically renew for another year even though it has been canceled?
Chaitra: Yes.
Me: That sounds like a bug in your billing software. I'm not responsible for that.
Chaitra: Since today is the billing date, the monthly billing has already been started and it is not possible to stop it
Me: Can you connect me with your supervisor?
Chaitra: Also once you get charged, the payment gets updated and it reactivate the service so that you can use it till the month.
Chaitra: I am canceling it now
Me: Can you ensure I won't be charged any termination fees since I have satisfied my year commitment?
Chaitra: And forwarding the case to our relevant department to make sure it gets canceled permanently
Chaitra: Yes, there won't be any fee.
Chaitra: I have already taken care of that
Me: Excellent. Thank you.
Chaitra: You will have access to the apps till Feb 7 2016
Chaitra: You will no longer get charged except today for it,.
Chaitra: You are welcome.
Chaitra: Is there anything else I can help you with?
Me: Nothing else. Thank you.
Chaitra: You are welcome.
Chaitra: Have a great day.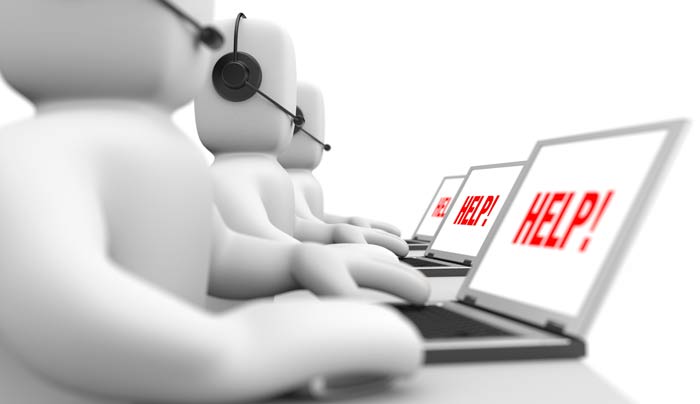 An Adobe rep has commented on the GitHub thread to says that "this is just as frustrating for us, as it is for everyone else" adding that there was an issue a year ago that prevented customers from cancelling on the last day of their subscriptions. Furthermore the Adobe rep said that agents have now had a refresher course on the cancellation process. Finally, apparently Adobe is "working on changes to the website" to allow subscriber customers to cancel without contacting customer support.