Apple shares are nearly 8 per cent down in afterhours trading after the iDevice and computer maker's CEO published a letter about revenue expectations from the most recent quarter. It is now expecting to tally $84bn (£67bn) for the three months to 29 December. Though still an astronomical amount of cash, the firm had previously disappointed its investors with a prediction of revenue in the range from $89bn to $93bn for the quarter in question. In brief, the letter mostly blamed weak China sales for the shortfall, and noted weaker upgrade cycle sales in some other countries.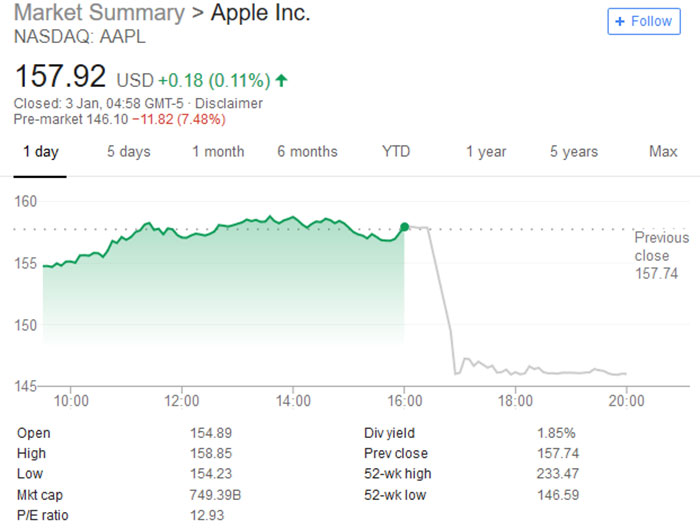 The above news will unsettle investors in a wide range of tech stocks, according to CNBC. It notes that Advanced Micro Devices, Nvidia, Skyworks and Qorvo all dropped in afterhours trading - as Apple sneezed, other caught the cold. Those watching the US/China trade friction and other signs from industry trends shouldn't be that surprised about Apple's downgraded revenue expectations. For example, CNBC says that a number of analysts had come out and cut their estimates and price target on Apple last quarter.
Apple's revised guidance for the period ending 29th Dec 2018, provided in Tim Cook's letter to investors, is as follows:
Revenue of approximately $84 billion
Gross margin of approximately 38 percent
Operating expenses of approximately $8.7 billion
Other income/(expense) of approximately $550 million
Tax rate of approximately 16.5 percent before discrete items
Furthermore, final results may (of course) differ from the above preliminary estimates.
In his letter Cook gave several excuses for worse than expected results. In the intro I mentioned weak China sales and weaker upgrade cycles and I will delve more into these and other reasons in bullet points below:
China: most of the revenue shortfall came due to China figures, says Cook. In H2 2018 China's economy slowed and Q3 showed the second lowest GDP growth in 25 years. This uncertainty weighed on markets and consumers, with a contraction in the smartphone market. Furthermore, trade tensions with the US have sharpened impacts on the Chinese economic environment.
iPhone launch timing: For greater competitive reasons Apple released the newest iPhone XS and iPhone XS Max a bit earlier in the year than the 2017 iPhone X, so a great deal of their sales were included in the previous quarter figures.
Dollar strength: as a US manufacturing company that exports a large proportion of its products a 'strong dollar' can make devices more expensive for worldwide customers.
So many new products: Tim Cook added that due the "unprecedented number of new products," Apple has recently released it faced various stumbling blocks such as supply constraints to a greater degree.
iPhone upgrade demand drop-off: interestingly Cook blamed the cut-price iPhone battery replacement program for a drop in upgrades. As summed up by The Verge "the easier it is to replace a battery, the less willing people are to buy a new iPhone".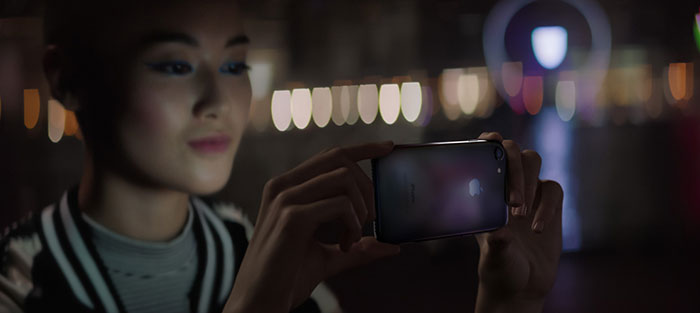 Beyond the above reasons you might be able to add your own opinions. In a BBC report, one of its correspondents opined that the smartphone boom era is winding down, and many people now own "better, more reliable devices, with longer-lasting batteries," that aren't stirring-up feelings that they need to be replaced.