Apple has published some excellent results in what is traditionally a slow quarter. In its Q3 2018 results Apple posted revenue of $53.3 billion, an increase of 17 per cent from the year-ago quarter, and quarterly earnings per diluted share of $2.34, up 40 per cent (both figures beating estimates). In afterhours trading Apple shares were up to nearly $200, and it could very soon become the USA's first trillion dollar company.
"We're thrilled to report Apple's best June quarter ever, and our fourth consecutive quarter of double-digit revenue growth," said Tim Cook, Apple's CEO. Cook commented that strong sales of iPhone, Services and Wearables were behind these excellent results.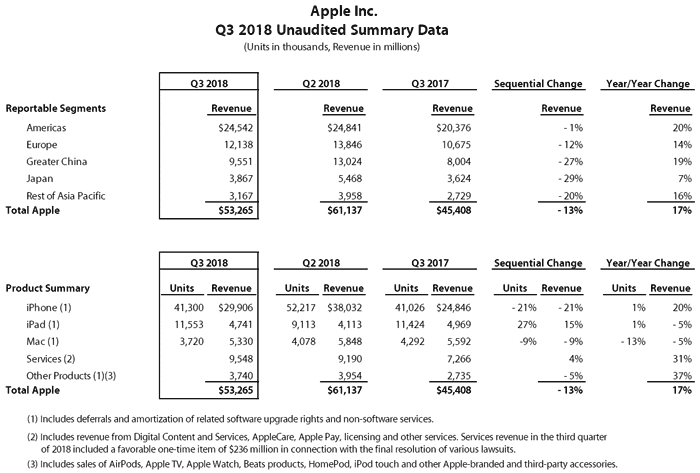 The WSJ provided some more details on the strength of the iPhone, in particular. It reported that sales of the smartphones usually weaken as new devices are expected in September but the demand, particularly for the higher priced iPhone X, 8 and 8 Plus has remained consistent.
Apple's move to raise iPhone average selling prices seems to have paid off over the quarter ending in June 2018 (yes, this is Apple's third financial quarter). The WSJ notes that revenue from sales of the company's flagship product rose 20 per cent to $29.91 billion, even as shipments rose less than 1 per cent to 41.3 million units in total.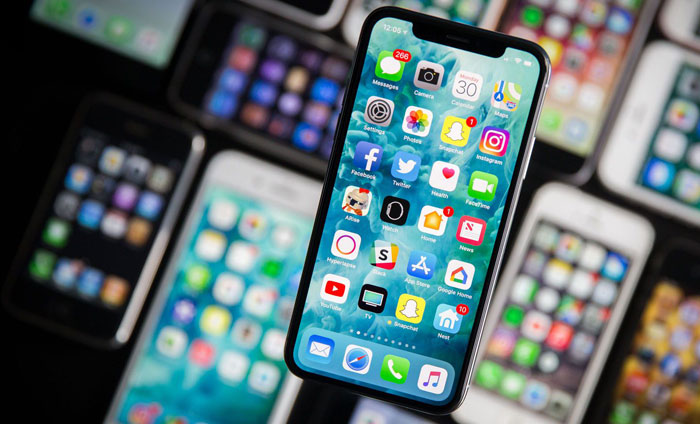 Considering other Apple product segments:
iPad shipments were up 1 per cent year-on-year but revenues down 5 per cent year-on-year.
Mac computer unit sales were down 13 per cent year-on-year, and revenues down 5 per cent.
Apple Services (apps, cloud, pay etc) revenue was up 31 per cent year-on-year.
Other products (headphones, Watch, Smart Home, accessories) revenue was up 37 per cent year-on-year.
Other Apple related news
I've spotted a couple of other Apple related news nuggets today that are worth mentioning. With Apple iOS 12 on the way there are signs in the code that Apple is readying the operating system for dual-SIM iPhones. Looking at the industry overall, CNN reports that Huawei has knocked Apple from the second spot for smartphone shipments. The Chinese firm sold 54 million phones in the last quarter (up 40 per cent) while Samsung sold 70 million units (down 10 per cent year-on-year).