Rumours emanating from Samsung business partners in South Korea indicate that Apple is about to ditch Samsung in favour of TSMC (Taiwan Semiconductor Manufacturing Company) for the A7 processor production duties. The processors are destined for inclusion in hardware which will be launched by Apple in H1 2014.
An executive at one of Samsung's local partners in Korea spoke to The Korea Times on Wednesday and said "Apple is sharing confidential data for its next A7 system-on-chip (SoC) with the Taiwan Semiconductor Manufacturing Company (TSMC). TSMC has begun ordering its contractors to supply equipment to produce Apple's next processors using a finer 20-nanometer level processing technology."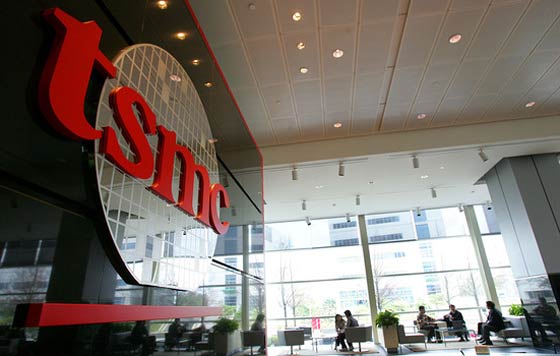 Cold shoulder
With the bitter AppSung legal dispute often in the headlines last year and other Samsung supplied components being replaced in Apple devices, it was on the cards that Apple would seek to move the production of the main processor to an alternative manufacturer if possible. In September we noted that Apple was to rely less on Samsung for memory chips. In November we heard that Samsung was turning the screw, and as Apple has no alternative supplier, the Korean company planned to up the price of processors by a whopping 20 per cent. Another parts supplier source speaking to The Korea Times noted that "Apple is cutting the use of Samsung displays for its products."
The current processors in Apple's flagship mobile products are the A6 (iPhone 5) and A6X (the new iPad). These chips are built by Samsung using a 32nm process. The 20nm process offered by TSMC, as well as chip design refinements, should bring a combination of better speed and efficiency to Apple next generation of mobile devices.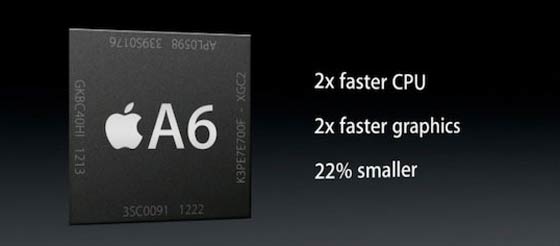 Exynos and Nvidia
What will Samsung do with the factory capacity left over by the withdrawal of Apple's significant business? The answer lies internally and with Nvidia. An internal solution to the unused manufacturing capacity is to use more Exynos processors in Samsung Galaxy mobiles. (A new report suggests the Exynos 5 Octa Samsung Galaxy S4 is significantly faster than the Qualcomm Snapdragon 600 version). Also The Korea Times suggests more manufacturing work for Nvidia will help minimise the impact of Apple's business loss.