South Korean sources say that Apple has shifted its source of memory chips, for the imminent new iPhone 5, away from Samsung. The scale of the shift is debatable as The Wall Street Journal and Reuters seem to have slightly different angles on the situation. Apple often experiences a supply bottleneck due to its very successful consumer electronics product launches and it is wise not to put all of its eggs in one basket regarding suppliers. Spreading the load between component suppliers should help Apple make the most of its launch momentum with the higher prices new and fresh products achieve.
It's not because of the legal enmity.
Reuters, quoting The Korea Economic Daily said Apple has "dropped Samsung from the list of memory chip suppliers for the first batch of the new iPhone, the iPhone 5, which is widely expected to be unveiled next Wednesday." Companies chosen to take up the slack and supply DRAM and NAND chips are; Toshiba, Elpida Memory and Hynix. Reuters' sources said that Samsung will continue to supply memory chips to make up shortfalls in other companies supplies.
Looking at the AppSung case and the sour relationship between the two giant tech competitors it would be easy to jump to the conclusion that Apple is removing Samsung components as much as possible following the legal hostilities. However Reuters' sources denied this notion. It must be remembered, as well as memory chips, Samsung also supplies essential CPUs and screens to Apple.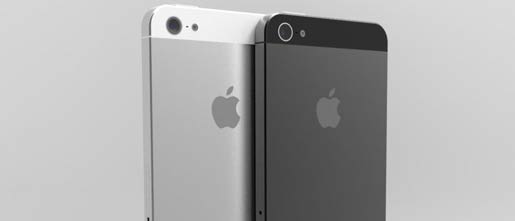 It is because of the legal enmity.
According to The WSJ, Samsung memory chips are still to be used but Apple orders to Hynix for DRAM and NAND "have risen in recent months". Turning to supplies of displays for the new iPhone the WSJ says that "the new iPhone is expected to be equipped with displays from Japan's Sharp Corp., Korea's LG Display Co., and Japan Display Inc., according to other people familiar with the situation, as it uses a different panel manufacturing technology that Samsung doesn't use."
John Park, an analyst at Daishin Securities spoke to The WSJ and said "Apple started to lessen its dependence on Samsung for components since the latter half of last year when the two were fighting to win the spot for the world's largest provider of smartphones. But Apple's move to diversify its component vendors likely accelerated since early this year when the Apple-Samsung patent litigation escalated." The WSJ says other analysts also think that Apple's move to remove dependence upon Samsung has accelerated since the AppSung case. Samsung remains the sole manufacturer of Apple designed ARM based CPUs that power all the iOS devices.
In a parallel software situation Apple is trying to remove dependence upon Google software products; replacing Google Maps and not installing YouTube as default on iOS devices. In this case Apple is finding it difficult to find a worthy alternative to Google Search as the default search provider.