Transforming TV
We spoke to Jim Wallace - director of home segment marketing at UK low power chip designer ARM - today at CES 2010, and he was keen to big up how well their Mali graphics core is doing.
Apparently it overtook Imagination Technologies in terms of embedded graphics cores last year, and Wallace expects that trend to continue as 3D user interfaces become more commonplace in TVs.
ARM and its ecosystem is going up against Intel and its Sodaville consumer electronics SoC (which includes Imagination IP) in the next generation TV UI market. As ever, ARM thinks it's at an advantage due to the lower power requirements of its designs as it offers better 'green' credentials and allows thinner form factors.
Among the demonstrations Wallace and his team had available was a technology called Quick Boot from Ubiquitous, which allowed the device below to boot up in around a second.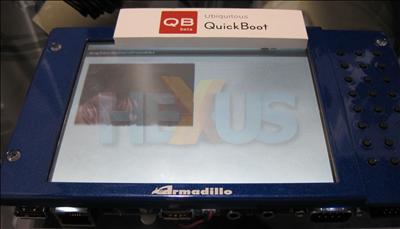 There was also an illustration of the kind of UI enabled by Mali cores...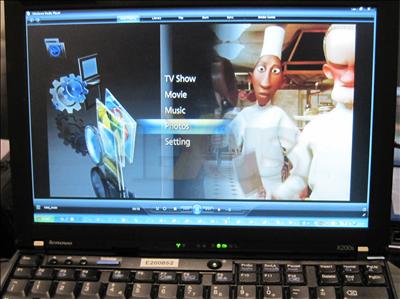 ...and a tiny circuit based on Creative's ZiiLABS SoC running full HD video and 3D UI.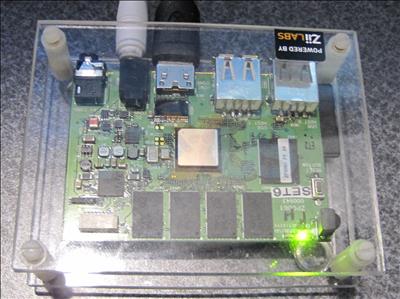 Wallace gave us a heads-up about the latest Mali design - the Mali 400 - which supports full 1080p video. Apparently ST Micro has just produced the first silicon based on Mali 400 and we should see end-products by the end of the year. Wallace also confided that he can see ARM playing in the games console market in the future.